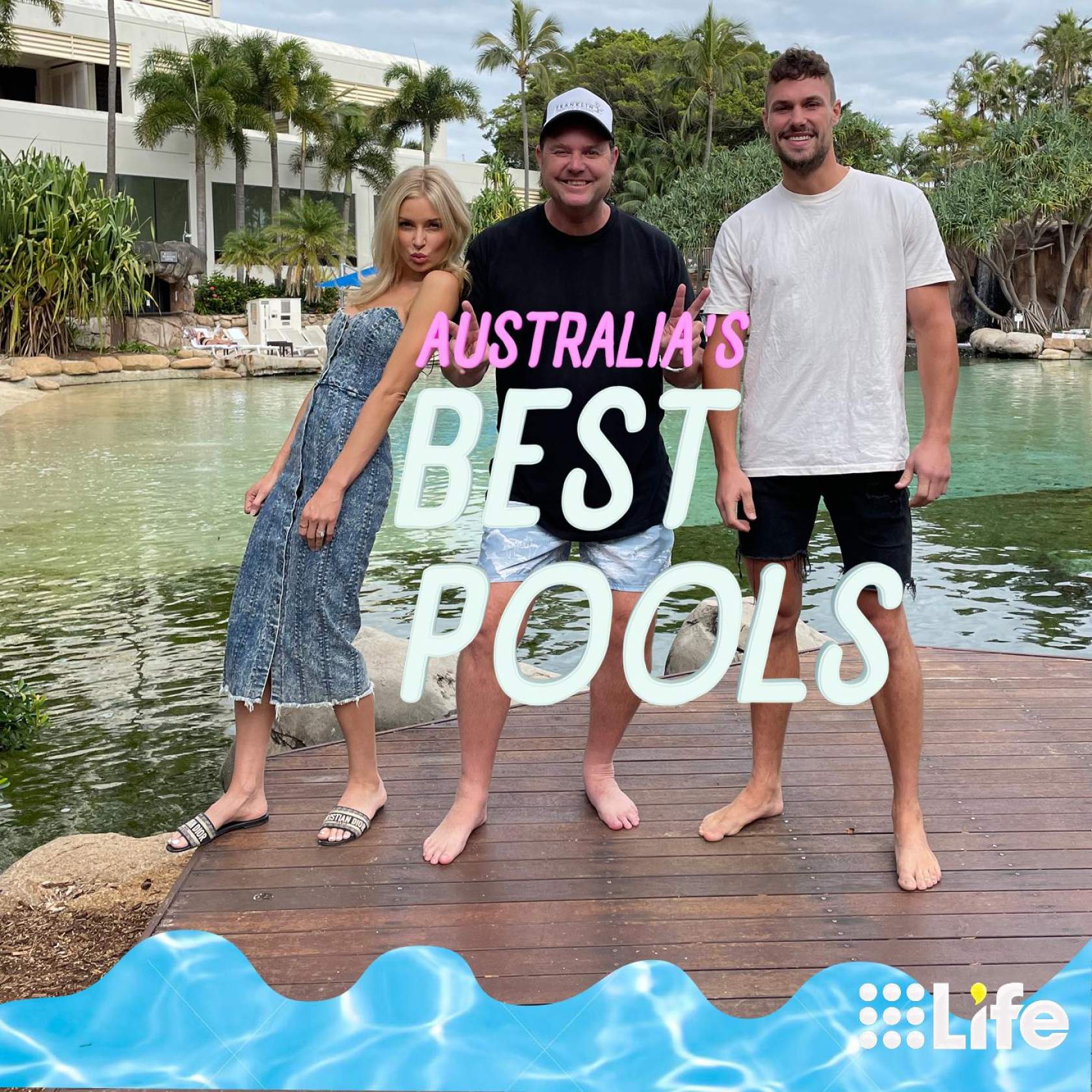 Backyard inspiration from Australia's Best Pools
Did you catch the first episode of Australia's Best Pools on 9 Life?
From infinity edges, to dream curves and insta-worthiness, Australia has some of the best swimming pools and now you can see them from the comfort of your own sofa!
The show will be hosted by Dave Franklin, a TV personality and renowned landscape architect who shot to fame as The Block's most successful contestant.
Dave will also be joined by Love Islander and The Block star, Joshua Packham, and Jessica Roberts to find the best pool design and construction.
Touring the country from Queensland to Sydney, down to Victoria and across to South Australia and Western Australia, you will see a whole suite of stunning backyard transformations from design to construction.
Featuring the likes of Shipping Container Pools, a company that repurposes shipping containers into complete above the ground pools, you will hear from a range of industry experts. With trade secrets and the best tips, these experts will give you all the knowledge you need to keep your beloved swimming pool or spa maintained and in tip top shape.
If you're considering buying a pool, Best Pools is a must-watch and will give you all the inspiration you need to make your dream backyard a reality.
Be sure to catch some of the SPASA Award Winning Pools every Saturday at 4:30pm, we know you're going to love them!