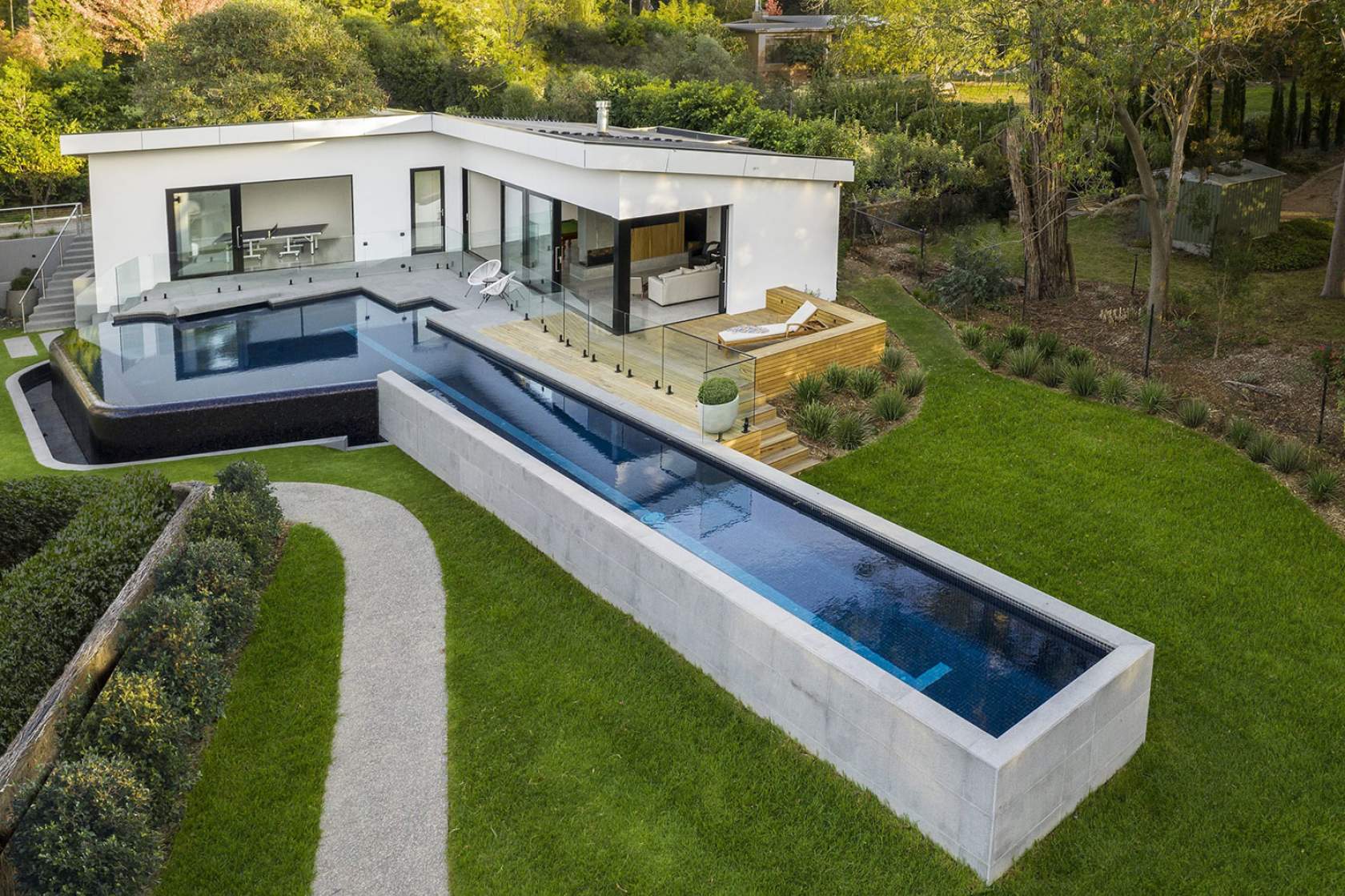 Home

>

Choosing a Builder
How to choose the best builder for you
With so many builders to choose from, where do you begin?
Installing a new pool or spa is an exciting endeavour. From the moment you start researching to the day your new pool is filled with water, you can feel the sense of anticipation growing. If everything goes according to plan, you'll end up with a sparkling pool and bubbling spa just as you envisaged. But if things go awry, your dreams could turn sour as you encounter unexpected costs and unnecessary heartache. You can easily avoid the pitfalls by working with a member of the Swimming Pool and Spa Association (SPASA).
The message is simple
Happy swimming! This is the simple message you'll hear from any SPASA member. Sure, the actual words may vary, but the intention is the same. Whether a manufacturer, builder, installer, inspector, retail or service technician, industry members know from experience that people are happier and healthier when they swim more often... and they are keen to spread the word.
Peace of mind
SPASA is the industry's peak body, representing hundreds of individuals and businesses in the Australian pool and spa sector. Whether you're looking to install or renovate a pool or spa, view the latest products or simply maintain your existing investment by keeping it in tip-top condition, a SPASA member has all the advice and expertise you need. Bound by a strict association code of ethics, our members are committed to delivering all goods and services to an established industry standard and with the highest levels of professionalism.
Our pool builder members are the only builders with access to SPASA contract documents — developed to comply with relevant state and federal legislation, ensuring you are receiving the utmost levels of consumer protection. Choosing a SPASA member delivers additional peace of mind, as association members must comply with provision of statutory warranty entitlements, which means your contract will be completed even in the event of unforeseen circumstances including contractor insolvency or death.
When you entrust a SPASA member to bring your dream oasis to life, you are dealing with not only a fully licensed builder, but a qualified pool specialist as well.
Setting the benchmark
As a professional association, SPASA is committed to self-regulation of the industry. The association's representation on various government and Standards Australia Committees means that any changes to existing standards are of maximum benefit to both industry and consumers.
To maintain the highest levels of expertise within the industry, the association administers a comprehensive annual industry training program for members. In addition, it is the only registered training organisation in Australia dedicated to the swimming pool and spa industry, meaning SPASA members enjoy a level of credibility and confidence in the marketplace that outstrips the rest.
There are five key reasons to work with a SPASA member:
Members join their industry association on a voluntary basis to advance the swimming pool and spa industry.

Members have a demonstrated history of successful ethical trading and knowledge appropriate to their membership category.

Members are at the forefront of the industry regarding their experience, professionalism and reputation.

Members have access to the latest technical standards and consumer relevant information.

Members are bound by the association's code of ethics.
Our members stand apart from the rest of the industry, setting standards of skill, workmanship and ethical business behaviour that deliver the best outcomes for pool and spa owners.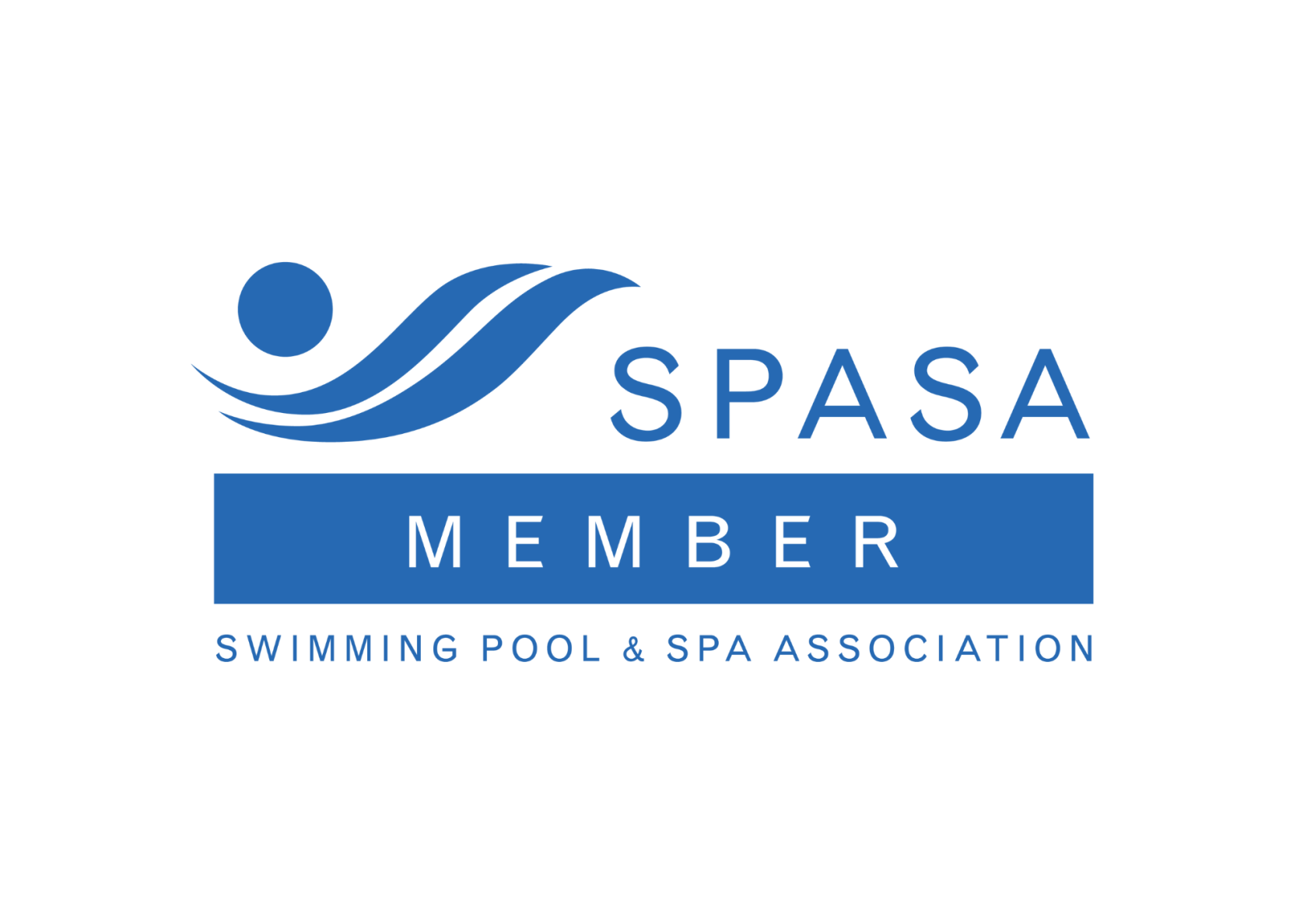 Look for the SPASA membership logo
Installing a pool is a major construction project, often involving significant amounts of new information with lots of finer detail. As a consumer, you should approach your project as the substantial investment it is and be sure to carry out the due diligence that will guide well-informed decisions throughout the process. You can never ask too many questions, so take your time and choose builders, contractors, suppliers and technicians wisely.
If you want the best advice and highest levels of knowledge, experience and expertise, look for the SPASA logo and speak with a member.
Every homeowner that has been through the building process can tell you there's a lot to think about. Type and size of pool finishes and fittings, equipment choices, fencing regulations, maintenance considerations and more. That's why the industry relies heavily on reputation and word-of-mouth referral, because no-one will 'tell it like it is' better than someone who has lived through the experience.