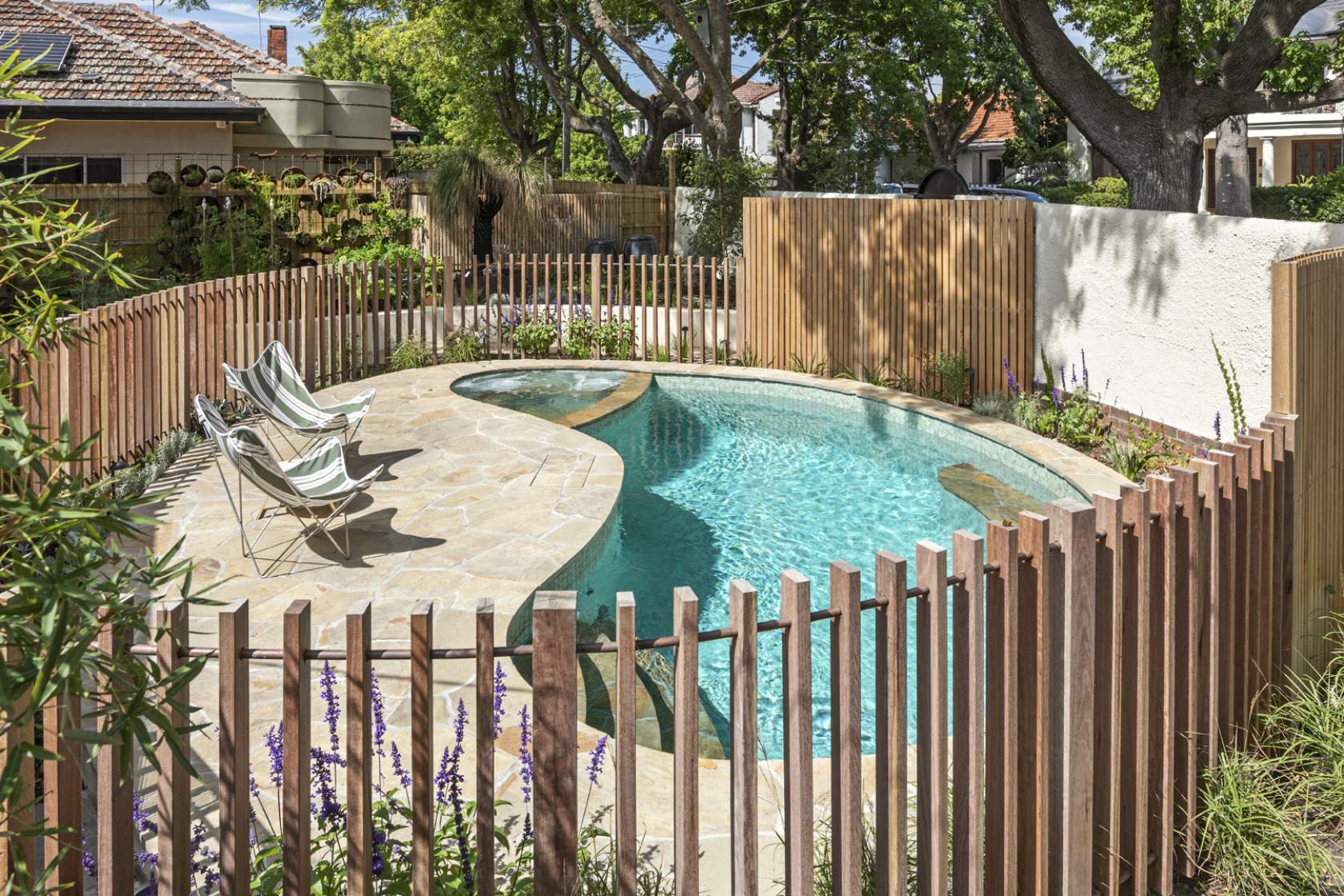 Pool & Spa Safety Rules
The backyard swimming pool is an Australian icon that for many years has provided good times and healthy recreation for people of all ages.
While swimming pools allow us to get together with our friends and family to share fun, fitness and relaxation, they can also pose a risk. There are some easy to remember rules that need to be followed to ensure the safe use of swimming pools and spas at all times.
Safety barriers
The relevant Australian Standard for pool and spa barriers is: Australian Standard AS 1926.1 Swimming Pool Safety - Safety Barriers for Swimming Pools.
All States and Territories require that swimming pools and spas have barriers installed that comply with relevant local regulations and the specific applicable version of Australian Standard AS 1926.1 - Safety Barriers for Swimming Pools.
Regulations may vary slightly in different states and territories, but all pool safety barrier regulations are designed to keep young children (0-5) safe around swimming pools and spas in the absence of adult supervision. An overview of what is required can be found on, this website, the SPASA website or from your local Council.
As the owner, you have a responsibility to install and maintain the pool safety barrier in accordance with the relevant regulations and Australian standards. It is also compulsory to register your pool and spa in some states.
Remember, don't leave furniture or other items accessible that children can climb on near your pool or spa fence.
General safety
SPASA supports water safety initiatives around swimming pools and spas that minimise the potential for avoidable accidents to occur.
The following guidelines assist in the safe use of a swimming pool or spa:
SUPERVISE - always keep watch of your child when around water. Supervision is the key to prevent toddler drowning. Adequate supervision means a responsible adult is always supervising children within arm's reach.

RESTRICT – restrict unsupervised access to water at all Understanding the importance of a compliant safety barrier and its maintenance ensures that access to the pool or spa is limited and provides a deterrent.

EDUCATION - teach your child to be water
Ensure children are taught swimming, survival, and lifesaving skills at an early age, set rules for children near water and ensure those rules are enforced.
RESPOND – learn In the event of an emergency, every parent and pool owner should have learnt first aid and CPR.

HEALTHY – keep your pool/spa water A healthy pool or spa ensures that you and your family can swim and enjoy your pool and spa all year round by keeping the chemistry right.
Remember, empty paddling pools, baths, basins, sinks and troughs when they are not in use.
Swimming Pool & Spa water circulation
All Australian swimming pools and spas must comply with Australian Standard AS1926.3 - 2010 Swimming pool safety - Water recirculation systems.
South Australia has introduced a state specific variation to the standard which is mandatory to ensure compliance in that state.
This standard is all about the safe circulation of water throughout the pool and/or spa via the pump and outlets to ensure the possibility of injuries that may be caused by mechanical, body, limb and hair entrapment are minimised. 
The technical requirements within the standard ensures the safety of pool and spa users by reducing the possibility of injuries occurring that may be caused by mechanical, body, limb and hair entrapment via the pool and spa suction outlets.
Diving
A 'NO DIVING' sign should be affixed in the immediate vicinity of your pool or spa. This is because most residential swimming pools and spas are not designed for diving.
Diving boards, water slides and trampolines used on, in or near the pool can lead to serious injury and should not be considered unless your pool has been specifically designed and built for this purpose.
Warning signage
In the relevant Australian Standards for residential spa pools AS 2610.1 Spa Pools - Public Spas and AS 2610.2 Spa Pools - Private Spas it is required that the following notices be supplied in the handover.
Cardiopulmonary Resuscitation Sign

Instructions on the emergency stop or power switch

Spa pool safety rules – a cautionary sign

Pool safety rules – a cautionary sign
Cardiopulmonary resuscitation (CPR) signage
Knowing CPR can save lives and can help to reduce serious water related incidents.
Whilst only some regions legislate the requirement for CPR signage to be placed near or in the immediate vicinity of the pool or spa environment, SPASA recommends that every pool and spa owner display one.
CPR signage for Cardiopulmonary Resuscitation follows guidelines prescribed by the Australian Resuscitation Council.
The Basic steps of Cardiopulmonary Resuscitation are: D-R-S-A-B-C-D
DANGERS Check for danger (hazards/risks/safety)

RESPONSIVENESS Check for response (if unresponsive)

SEND Send for help

AIRWAY Open the airway

BREATHING Check breathing (if not breathing / abnormal breathing)

CPR Start CPR (give 30 chest compressions followed by two breaths)

DEFIBRILLATION Attach an Automated External Defibrillator (AED) as soon as available and follow the prompts.
Spa pool safety rules
The relevant Australian Standard for spa pools in a private setting is AS2610.2 – 2007 Private Spas.
Under this standard, suppliers of spa pools must provide the following information to the purchaser:
A recommendation that owners of spa pools learn a recognised resuscitation technique.

Safety rules for the use of the spa pool which should include the following:
A spa pool is a heated water environment and if you are concerned that it may adversely affect you it is your responsibility to seek medical advice.

NEVER PUT HEAD UNDER A major hazard of spa pools is the danger of trapping your hair, bathing suit strings/tassles or a part of your body on the spa suction outlets.

Spas should have a cut-off switch for the pump, know where it is so you can turn it off in an emergency.

Children under 10 years should be under the active supervision of a person 16 years or older whilst in the spa pool area.

Do not use the spa pool area while under the influence of drugs or alcohol (certain medications may also produce adverse effects).

It is safer not to use the spa pool

It is recommended that you use the spa pool for no longer than 15 minutes at a

When purchasing a spa, ask the supplier for proof that it is designed to minimise the likelihood of entrapment and complies with the recognised Australian and International standards.
Note: Spa pools used in commercial environments rely on Australian Standard AS2610.2 – 2007 Public Spas.
Note: if you have young or older people using your spa, the smooth finish of the spa can become slippery and it is recommended that you choose a model with built-in grab bars to improve safety.
For more information, visit: