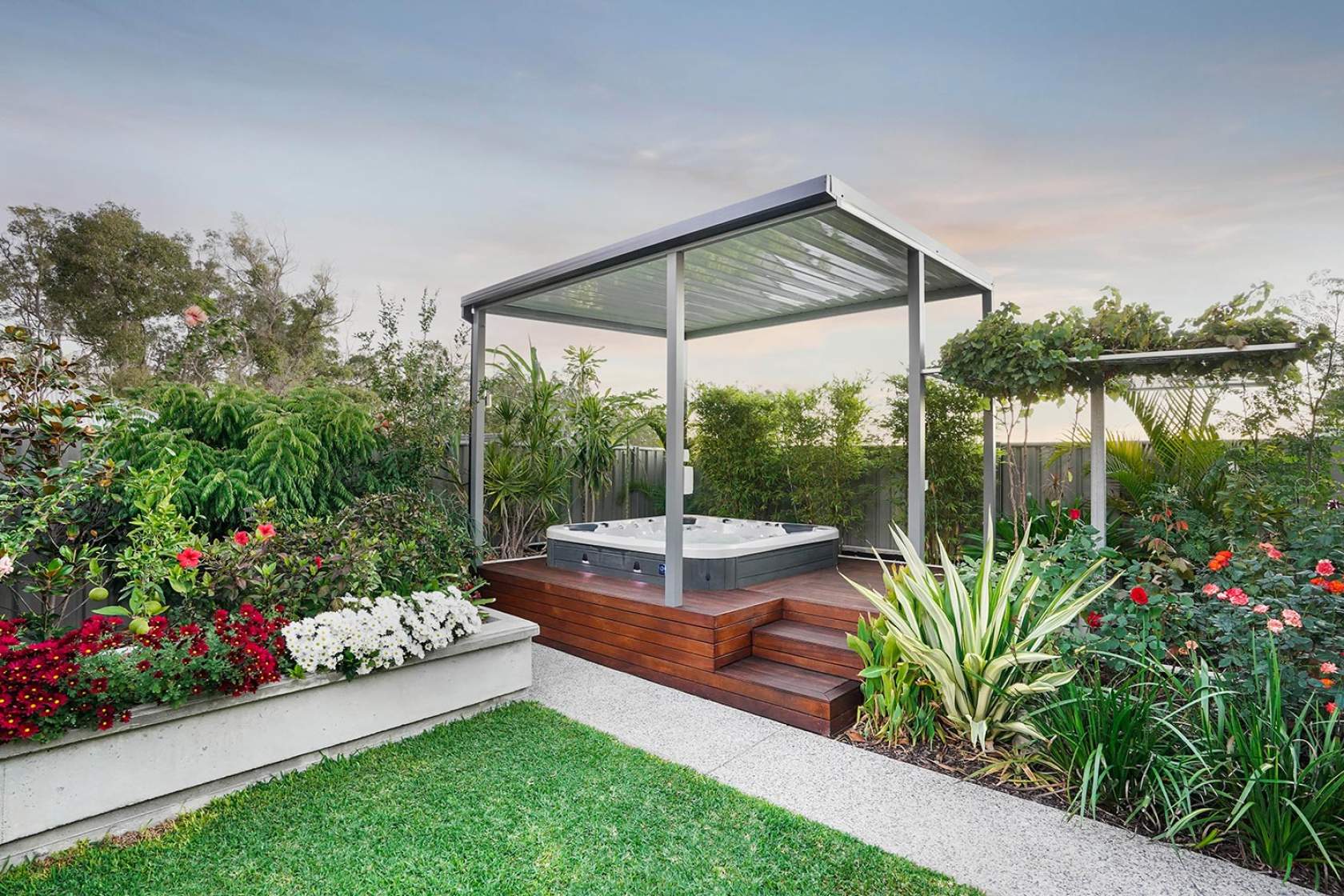 Portable spas
If you want to relax all year round, look no further than a portable spa. They are easy to install and provide an excellent way to entertain and relax in your own backyard. You can even take a portable spa with you when you move. All the equipment fits into the surrounding spa cabinet.
Portable Spa Materials and Installation
Portable spas tend to be batch manufactured. This means they come with associated warranties for workmanship and parts. Don't worry - this doesn't mean your spa is not customisable. There are still heaps of options available to you. Size, model, shell colour, cabinet colour, jets and extra accessories are all on the cards. You can choose bells and whistles like lights, speakers and programmable timers.
Manufacturers tend to make portable spa shells from acrylic and fibreglass. These materials are strong and durable. They also withstand damage from the chemicals you'll use to keep your spa clean. Most importantly, they can handle the heat.
The spa cabinet that your portable spa sits in is usually made from wood. There are also spa cabinets made from thermal plastic, and these are more durable. They also need less maintenance. The cabinet supports the shell and hides the equipment required to operate the spa.
Place your portable spa on a solid base. This can be above or below ground level, providing access is possible all around the spa. Any shift below ground level should be partial. It's only to ensure that the spa is on a flat surface. 
Portable Spa Benefits and Use
Relaxing in a spa has many health benefits. The warm water can increase blood circulation, lower blood pressure, and reduce stress. It also provides relief from sore and aching muscles and joints.
A portable spa will seat between four and twelve people, depending on the size. You can get spas in all kinds of seating configurations, so you're sure to find one that suits your needs. You can even get portable spas that have independent seat controls. This means that each person can customise their jet settings. One person can have a gentle flow, one a bit more intense, one with no flow at all if they want. There are hundreds of jet types to choose from, so the variation goes on and on and on. Blissful relaxation isn't far away, with that many options on offer.
Portable Spa Maintenance and Costs
One of the most surprising and pleasing things to hear about spas is that they are quite cheap to run. Your average spa will cost around twenty to thirty dollars a month to operate! Once you've got your water quality processes established, there isn't much maintenance needed. A spa cover will do a lot of the work for you. It keeps the heat in and debris out. 
Where To Learn More About Portable Spas
Portable spas are an investment that merits a lot of forethought. We know the many benefits of a portable spa are enticing. Still, it's best not to be rash. Consult a professional to help you with this decision. Consult the Swimming Pool and Spa Association of Australia and New Zealand.  Contact details for your local member are on our 'Find a provider' tab.