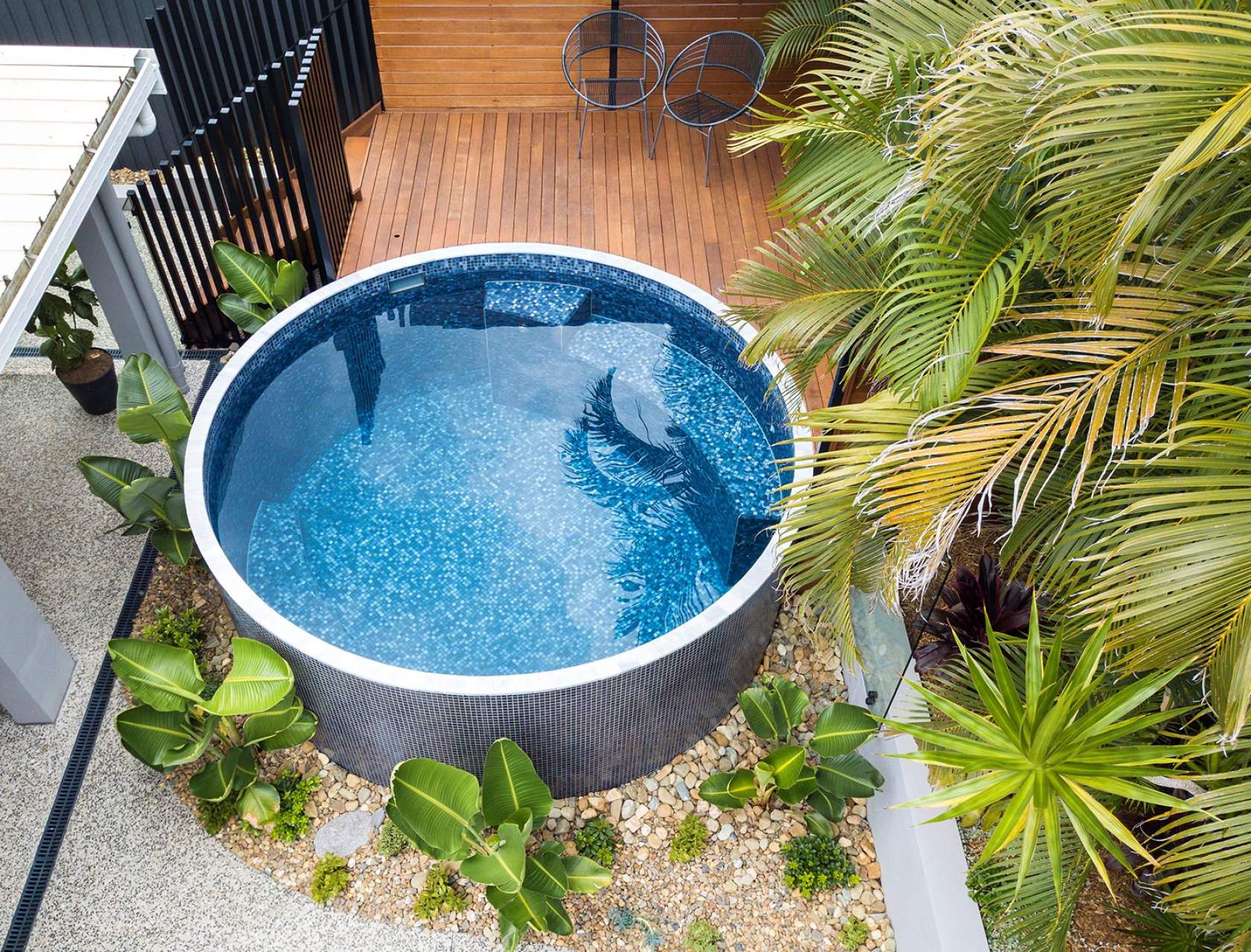 Plunge pools
Plunge pools, also referred to as prefabricated pools, are stand-alone units crafted from pre-cast concrete moulds, repurposed shipping containers, or recycled water tanks. Being pre-built, they offer easy installation and their compact size makes them an ideal choice for smaller backyard spaces.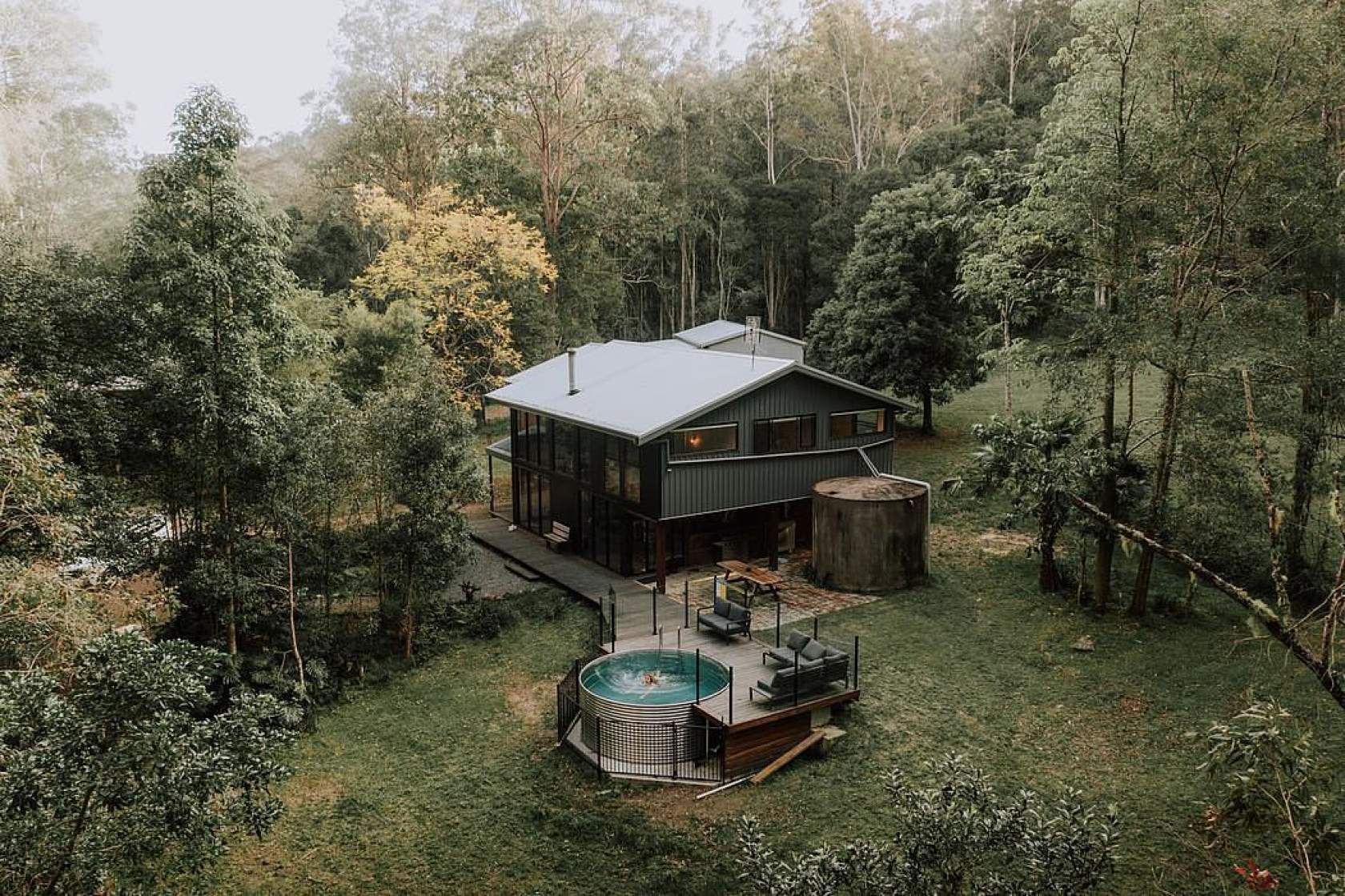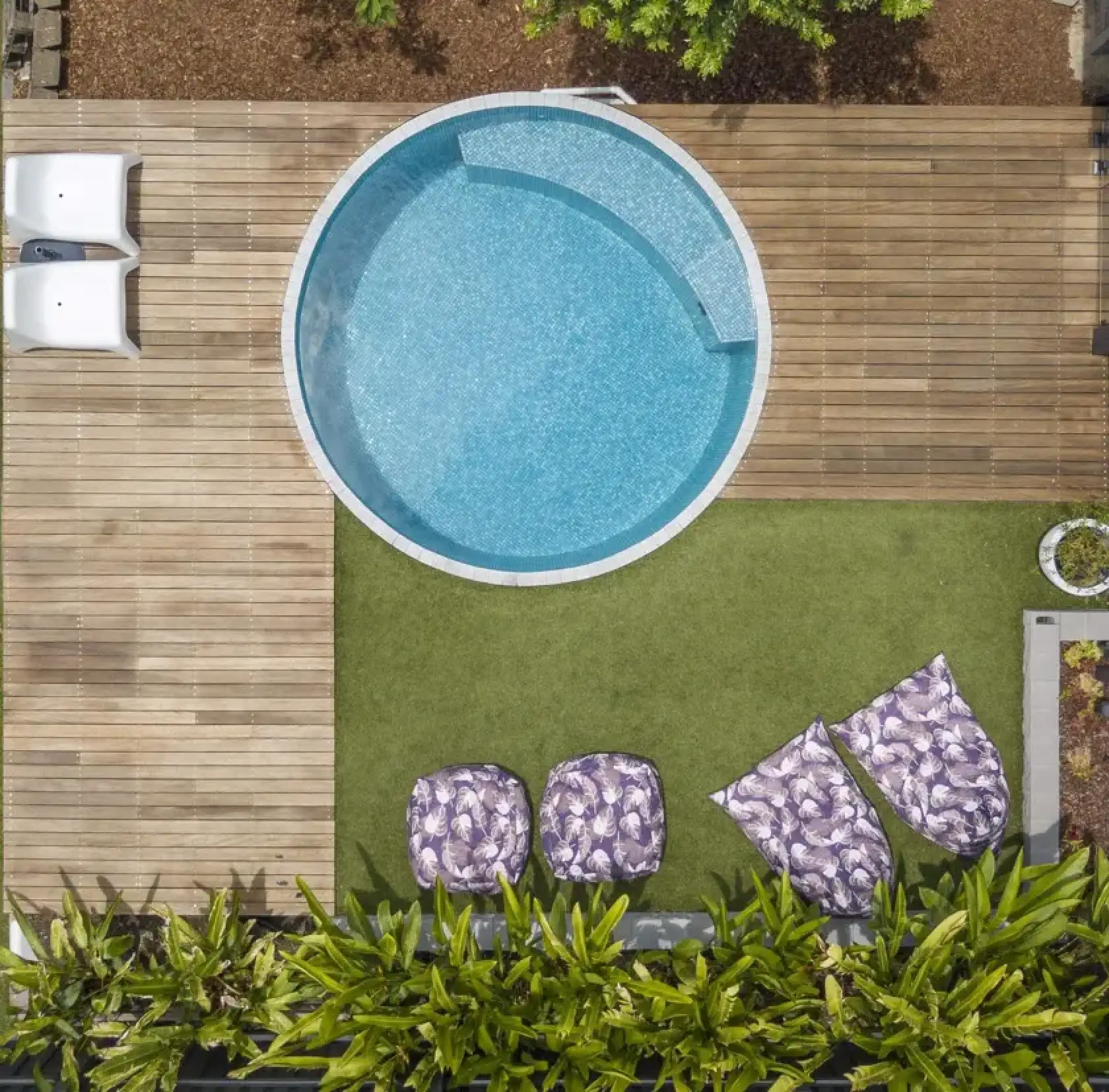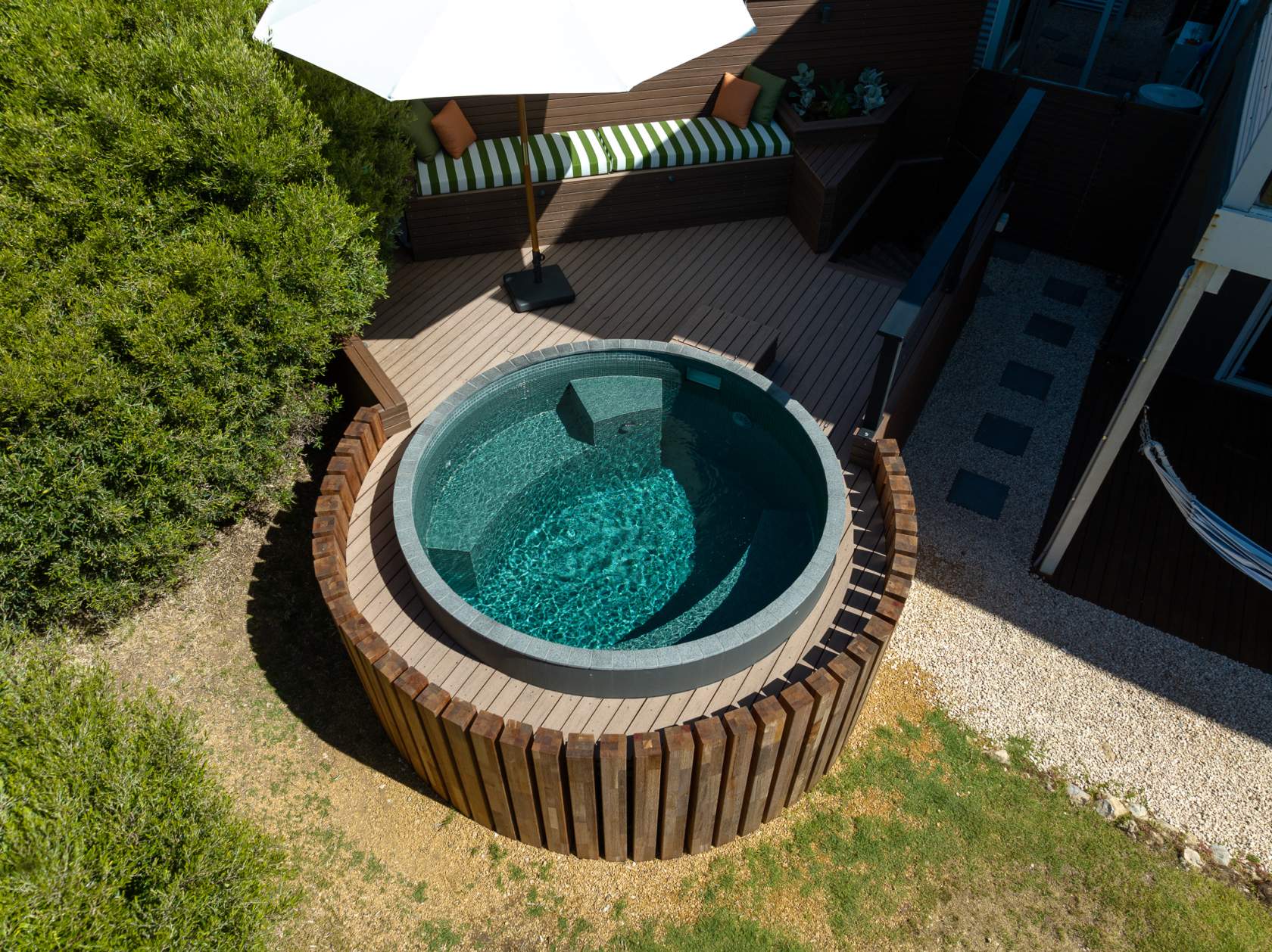 How Plunge Pools Have Driven Innovation
Demand for plunge pools, lap pools and spas is peaking. Homeowners seek to enjoy resort-style living on a smaller footprint. Plunge pools fit into small spaces with ease. They are small, deep pools ideal for relaxation and soaking. They aren't as good for exercise as lap pools. Even so, plunge pools are a cost-effective and refreshing backyard option.
Lap pools designs are also becoming more creative by the day. In the past, designers tend to build them parallel to the house. Nowadays, many feature high-powered jets. These allow swimmers to do laps in a much smaller space than a standard pool. 
Pool builders aren't feeling restricted by the limits on space. Instead, they are creating designs that capitalise on odd-shaped backyard areas. They are finding ways to utilise space that would otherwise go to waste. This is allowing homeowners to capitalise on every square inch of their property.
Even the much-desired infinity edge pool will work in small pool designs. The infinity pool never goes out of style. They've always been popular, so they were first invented. Infinity pools can be ideal for smaller, split level or sloping blocks. They have the added benefit of drawing reduced debris build-up. This means they're easier to clean than some other designs.
Plunge Pools and Landscaping
Landscaping is particularly important when designing pools for small spaces. if you're looking for that 'wow' factor, you can opt for water features, lighting and decking as well. When working with smaller spaces, it's best to opt for clean and simple lines. Use a monochromatic colour palette that ties all the elements together. Clever planting also helps blur the lines between indoor and outdoor entertaining areas.
The Australian climate allows us to make the most of the great outdoors. Exterior rooms have become a significant design focus in recent years. As our summers bleed into both spring and autumn, it makes sense to spend more time outside. It's important to maximise enjoyment from your swimming pool and backyard investment.
Homeowners and designers are creating entire outdoor entertainment zones that incorporate outdoor kitchens. They're developing relaxation areas that rival the home's interior areas. Even small spaces can feature comfortable furnishings, lighting and planting. Decorators design these elements to create a feeling of luxury. That feeling can rival the world's best resorts.
Interested In Getting Your Own Plunge Pool?
Smaller land sizes and difficult shaped blocks no longer prevent pool ownership. There was a time when it may have stood in the way, but innovation has defeated that. Pool designs and construction techniques have adapted to the demands of the market. The Swimming Pool and Spa Association (SPASA) gives out yearly awards for pool design. The most interesting winners in recent years sit on the smallest footprints.
Are you thinking about maximising available land area? Find out more. Consult a member of the Australian and New Zealand SPASA. Check them out via our 'Find a provider' tab.