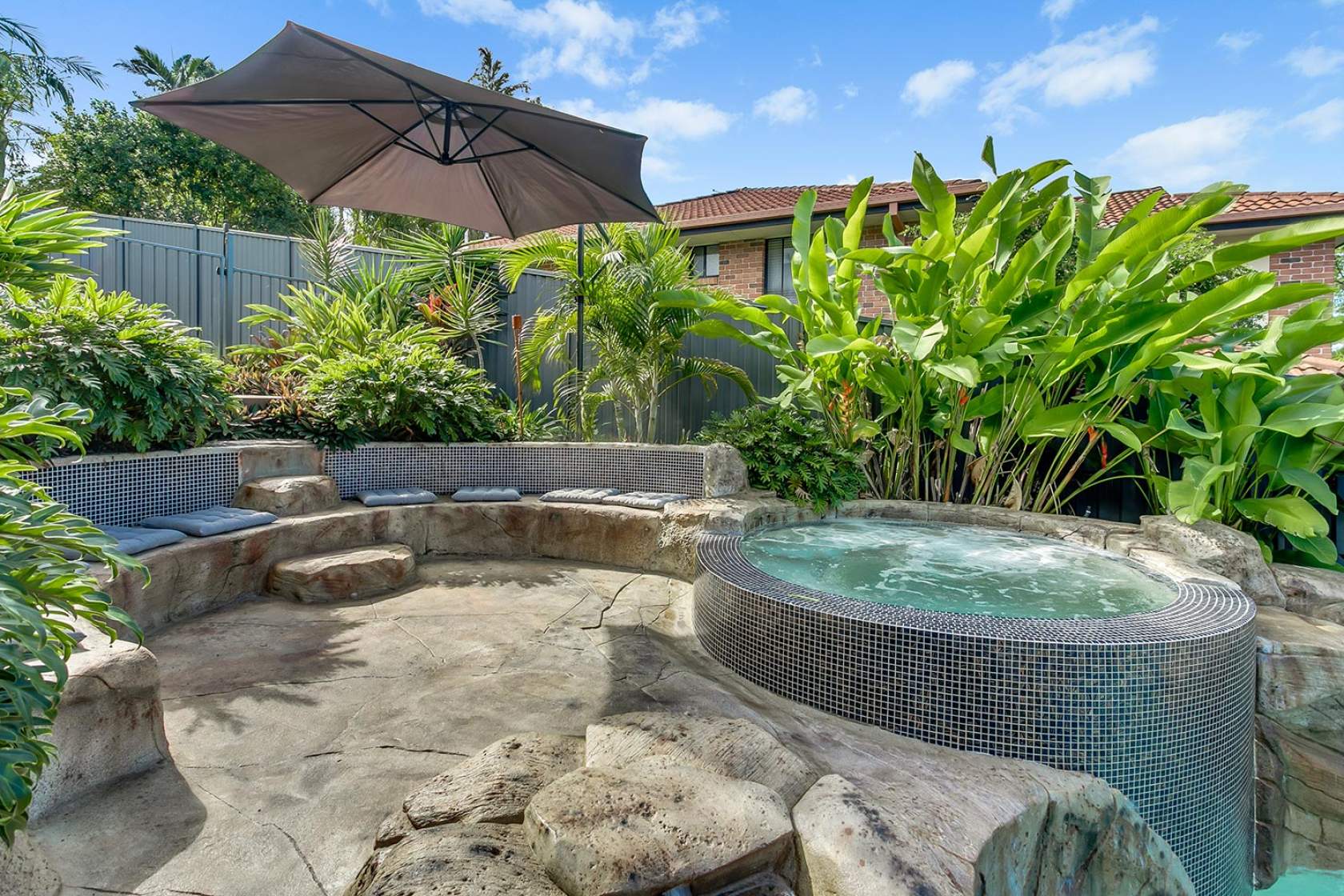 Inground spas
Inground spas have a huge range of benefits. They have been a popular choice for homeowners for decades. Inground swim spas are especially popular, as they offer the best of both worlds – a spa and pool in one. They are a great way to relax, they add value to your home, and they last for a long, long time. Read on for a close look at why an inground spa is a wise investment that will benefit you and your family for decades.
Inground Spa Design
Providers of inground spas design them to blend into the landscape of your backyard. An inground spa can be a stand-alone feature or integrated into an inground pool. Pool and spa combinations are very popular. Installers can build them at the same time, which is a cost-effective choice. 
Custom-built inground spas offer you design flexibility. Instead of blending in, you can allow them to become a focal point of your yard. Consider an option like overflow. You can use this to create a cascade effect into another body of water. It's a look that you can guarantee will get all the neighbours talking.
If you choose an inground spa made of concrete, it will last you for years and years. Their durable concrete and steel construction can provide decades of use. You are also able to include a host of decorative touches. The interior can come with different finishes and colours, as can the coping. Flexibility also extends to the seating design, placement of jets, lighting and so on. 
Inground Spa Installation and Heating
Inground spa installers use remote equipment connections. This means there are more options for cheap and efficient heating. A spa can use gas heaters, which can rely on natural gas or LPG. Integrated spas use the same body of water as the pool. That means that they can use the same sanitisation system. You can also heat your spa independent of your pool. Do you know what that means? Year-round swimming. 
Modern efficient gas heaters only take 20-30 minutes to heat a spa up to a toasty temperature. With an automation system, you can even get heating underway as you're coming home from work. When you arrive home, your spa will be ready and waiting.
Don't forget to grab a cover for your inground spa. Any spa provider should have them available. They can help spa water keep some of its heat between uses. They also prevent debris from making its way into the spa. It's much harder to relax if you're surrounded by leaf litter! Keep maintenance and heating costs down, and get yourself a spa cover. 
Where Can I Learn More About Inground Spas?
Inground spas are an investment that merits a lot of forethought. We know the many benefits of an inground spa are enticing. Still, it's best not to be rash. Consult a professional to help you with this decision. Consult the Swimming Pool and Spa Association of Australia and New Zealand.  Contact details for your local member are on our 'Find a provider' tab.