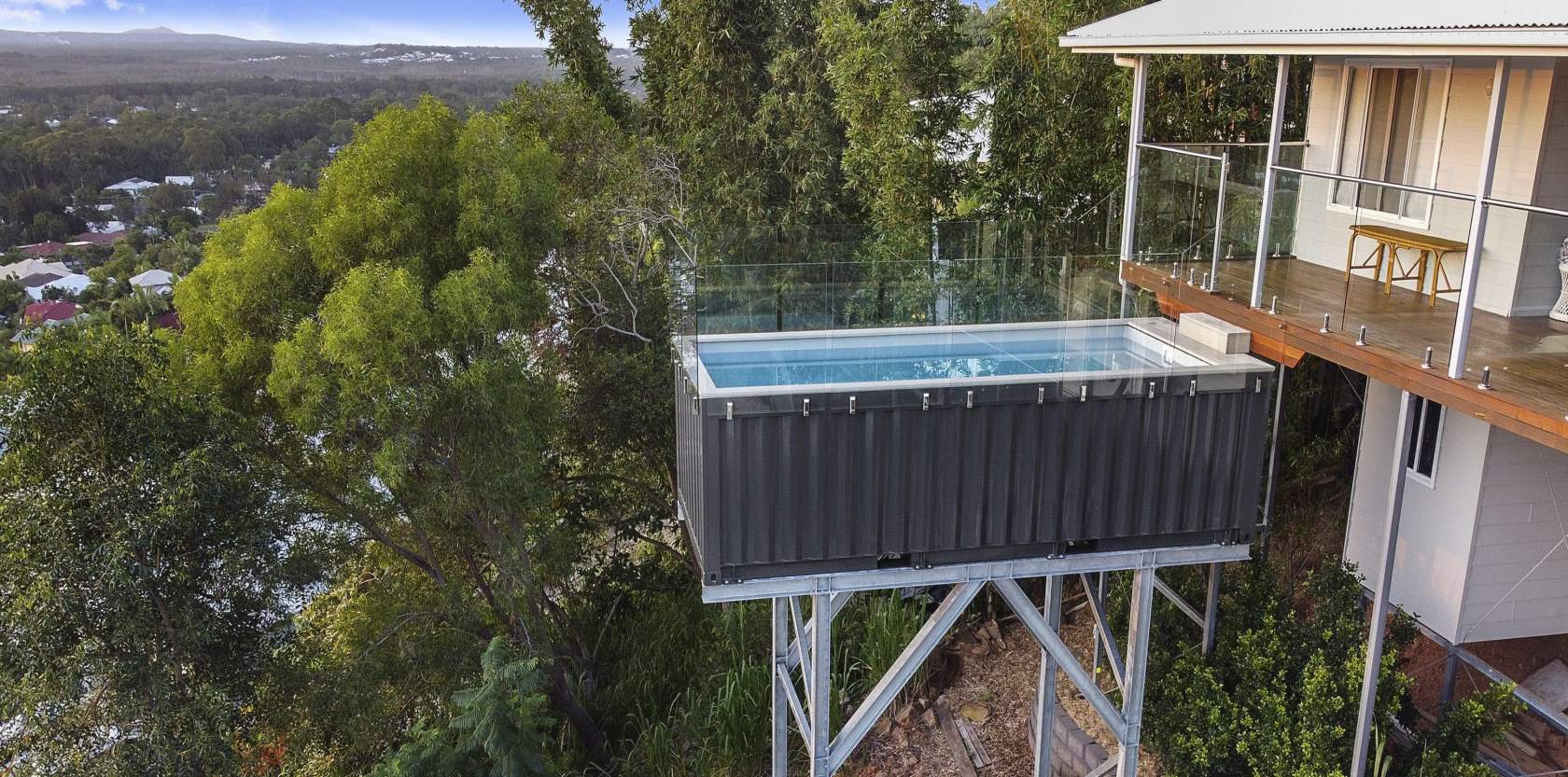 Home

>

Above Ground Pools
Above ground pools
An above ground pool can cost much less than an inground pool. Yet, the benefits are the same - fun for all the family. Families who do not own their own home and want to take it with them later will find above ground pools very useful. If you're in a rental and you want a way to enjoy a dip all year round, consider an above ground pool. Read on to find out why we recommend above ground pools, what to consider before you buy one, and where to find them.
Benefits Of Above Ground Pools
Above ground pools vary in size from wading pools for children to adult-sized. They can provide a fun and affordable way to enjoy summertime swimming. If you don't live near a public pool or beach, an above ground pool may be the answer! If you live inland, an above ground pool will save you a long, hot day in the car to get to a crowded bit of coast.
Using an above ground pool can result in major savings on some sites. Above ground pools reduce labour and soil removal costs by a huge margin. Some providers engineer above ground pools for installation in the ground. This can be a full or partial procedure, but either option is less expensive than an in-ground pool.
What To Consider When Choosing An Above Ground Pool
Manufacturers tend to prefabricate above ground pools, making installation quick and easy. The main thing you need for an above ground pool is to well-prepared level site. This is the only part of the project that may involve some digging. If you have a flat, suburban-style lawn, an above ground pool will be right at home there, with no extra effort. Even a slight slope is no obstacle. As discussed, the amount of labour to install an above ground pool is far, far less than for an in-ground pool.
Some above ground pools have vinyl liners. Others are fibreglass and offer both a range of colours and surface finishes. There are many types of above ground swimming pools to choose from. You can find a wide variety of shapes, sizes and colours. No matter what your needs or desires are, there is sure to be an above ground pool that will fit the bill. You can always find an above ground pool with an aesthetic to suit your style.
When shopping for an above ground swimming pool, it is important to consider the climate in your area. If you live in a hot climate, you will want to choose a pool made of durable materials like vinyl or fibreglass. In cold climates, an above ground pool with a metal frame is a better option.
Where To Buy An Above Ground Pool
There are so many different types and sizes to choose from. Thanks to this variety, there is sure to be an above ground pool that fits your needs and budget. You can find out more from members of the Swimming Pool and Spa Association of Australia and New Zealand. Contact details for your local member are on the 'Find a provider' tab.