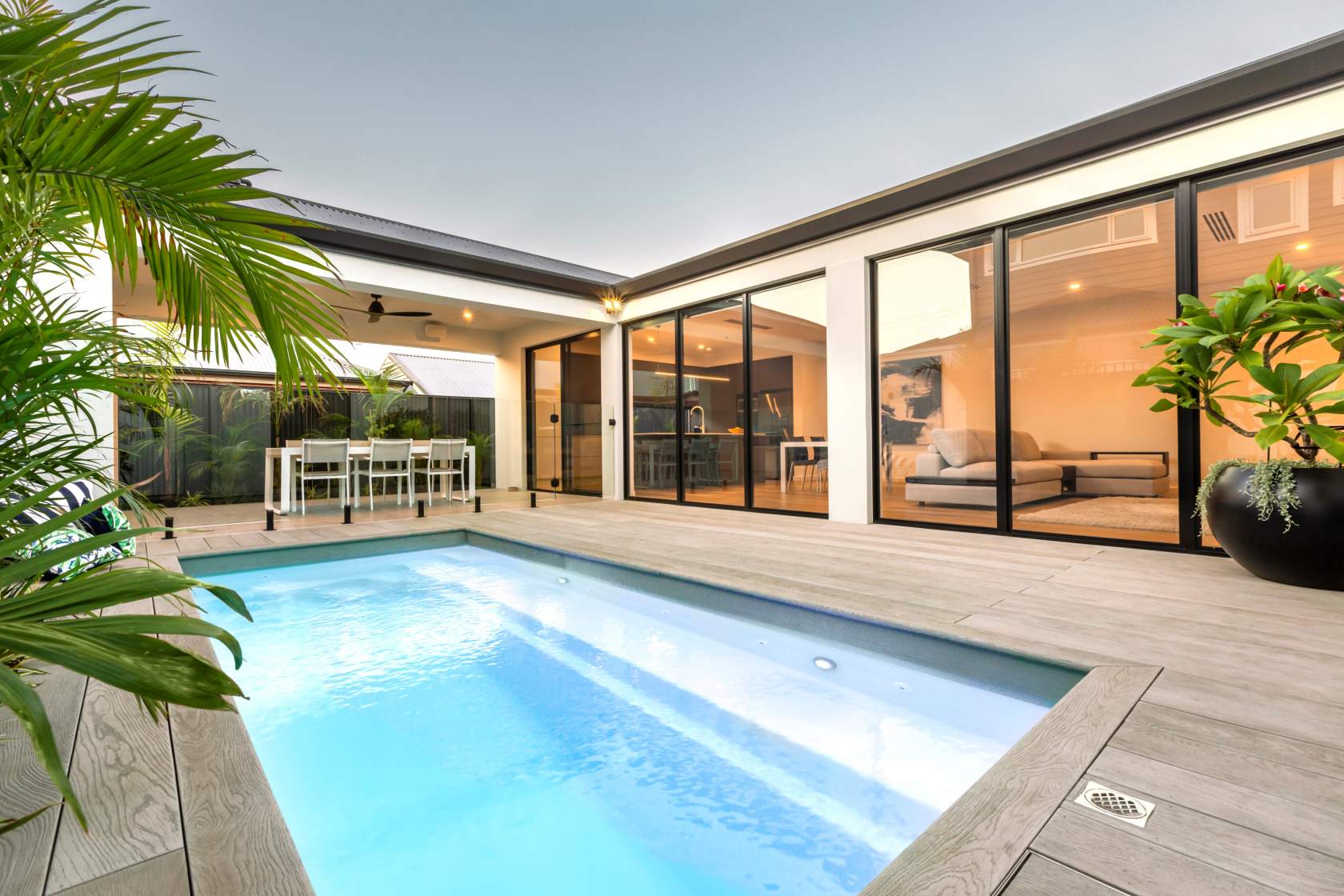 Fibreglass pools
Fibreglass swimming pools have become increasingly popular thanks to technological advancements. With rapid installation and budget-friendly options, you can have a pool in your backyard within a week. If you're eager to take a quick dip in your own backyard, a fibreglass pool might be the perfect choice for you.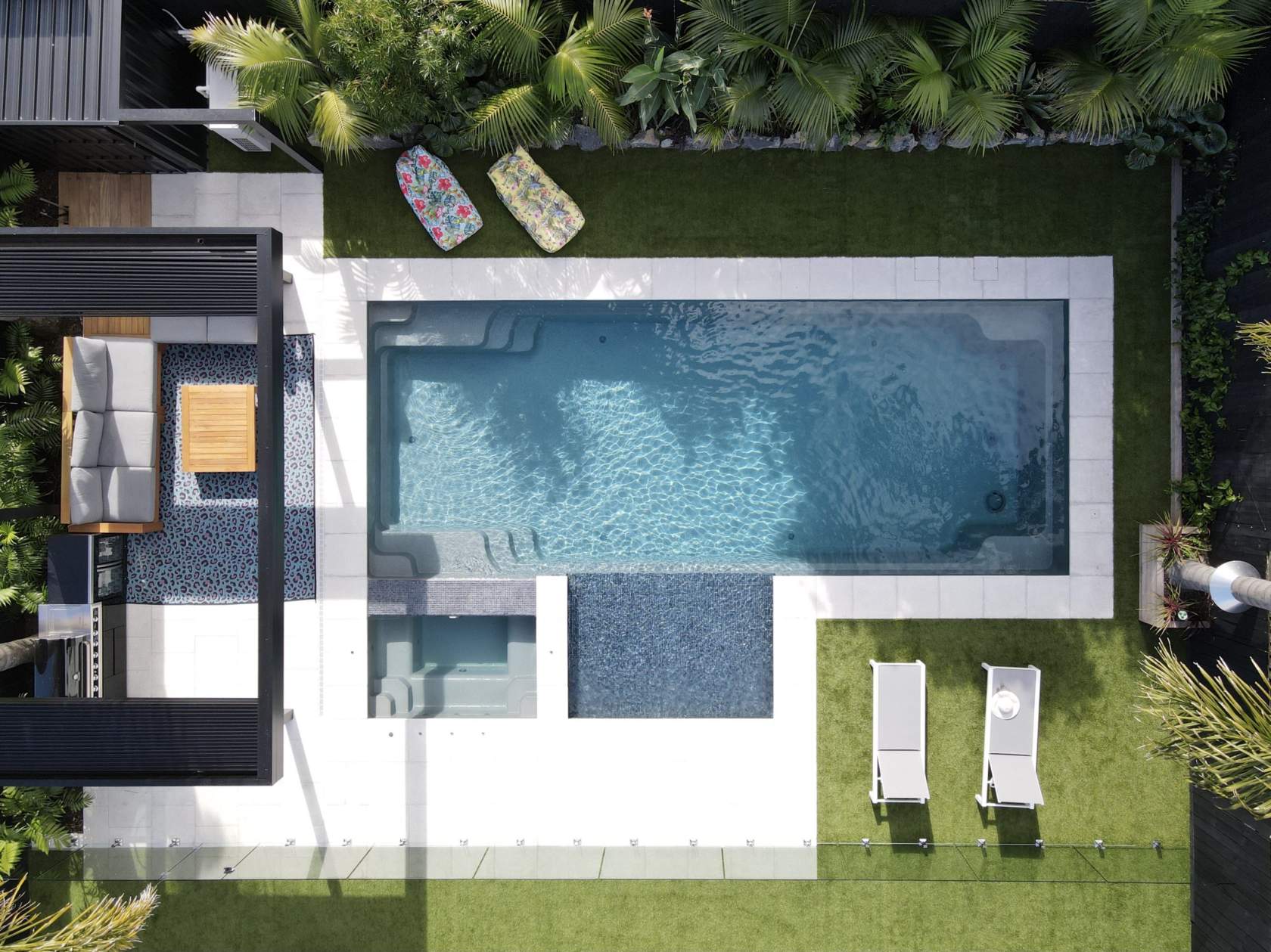 The Benefits of a Fibreglass Pool
Fibreglass pool shells are crafted from pre-designed moulds, offering both in-ground and above-ground options to suit various backyard sizes. This is an ideal choice for those seeking to avoid excavation and lengthy construction. While pre-fabricated moulds limit customisation, numerous options exist, including colors, sizes, shapes, and built-in features. Some manufacturers even offer extras like beach zones, aqua ledges, and windows. The shell is conveniently delivered to your home and then skillfully placed into the excavated hole using a crane.
Fibreglass Pool Maintenance
Fibreglass pools offer easier maintenance with their smooth finish, reducing cleaning efforts and allowing more time for pool enjoyment. While they may fade over time due to exposure to the elements, restoration is a simple process. It's advisable to seek manufacturer warranties and consider factors like structure and fade resistance. However, proper maintenance, ideally by a professional with expertise in water chemistry, is crucial for any pool's longevity. Well-maintained pools are more likely to withstand the test of time compared to those neglected.
Fibreglass Pool Price and Installation
Fibreglass pool prices can fluctuate based on size, features, and location, typically falling within the $30,000 to $100,000 range. Generally, they represent a more cost-effective alternative to concrete pools. Installation of a fibreglass pool is relatively straightforward, offering a faster setup, often within a week. Another notable advantage is that fibreglass pools are manufactured right here in Australia.