Landscaping
Creating the perfect pool oasis involves a multitude of considerations, with landscaping often being an underestimated aspect. Landscaping encompasses the art of framing your pool or spa, encompassing choices like selecting the ideal poolside greenery, optimising sun exposure, ensuring pool safety through fencing, and crafting the right blend of paving, coping, and decking. It's also about seamlessly integrating your alfresco spaces with your pool or spa.
Be sure to pay attention to the importance of budgeting for landscaping. A well-designed landscape can elevate your outdoor space and harmonise with your home's aesthetics. Moreover, a thoughtfully planned garden can significantly reduce the time and effort needed for pool maintenance, allowing you to savour more leisurely moments by the pool.
Winter emerges as the optimal season to embark on your landscaping journey. Amid water conservation efforts, leveraging the winter rains can unlock your garden's full potential ahead of the scorching summer. Another advantage of commencing your landscaping project in winter is that most plants are in their growth cycle, granting your backyard more time to mature before the summer festivities kick in.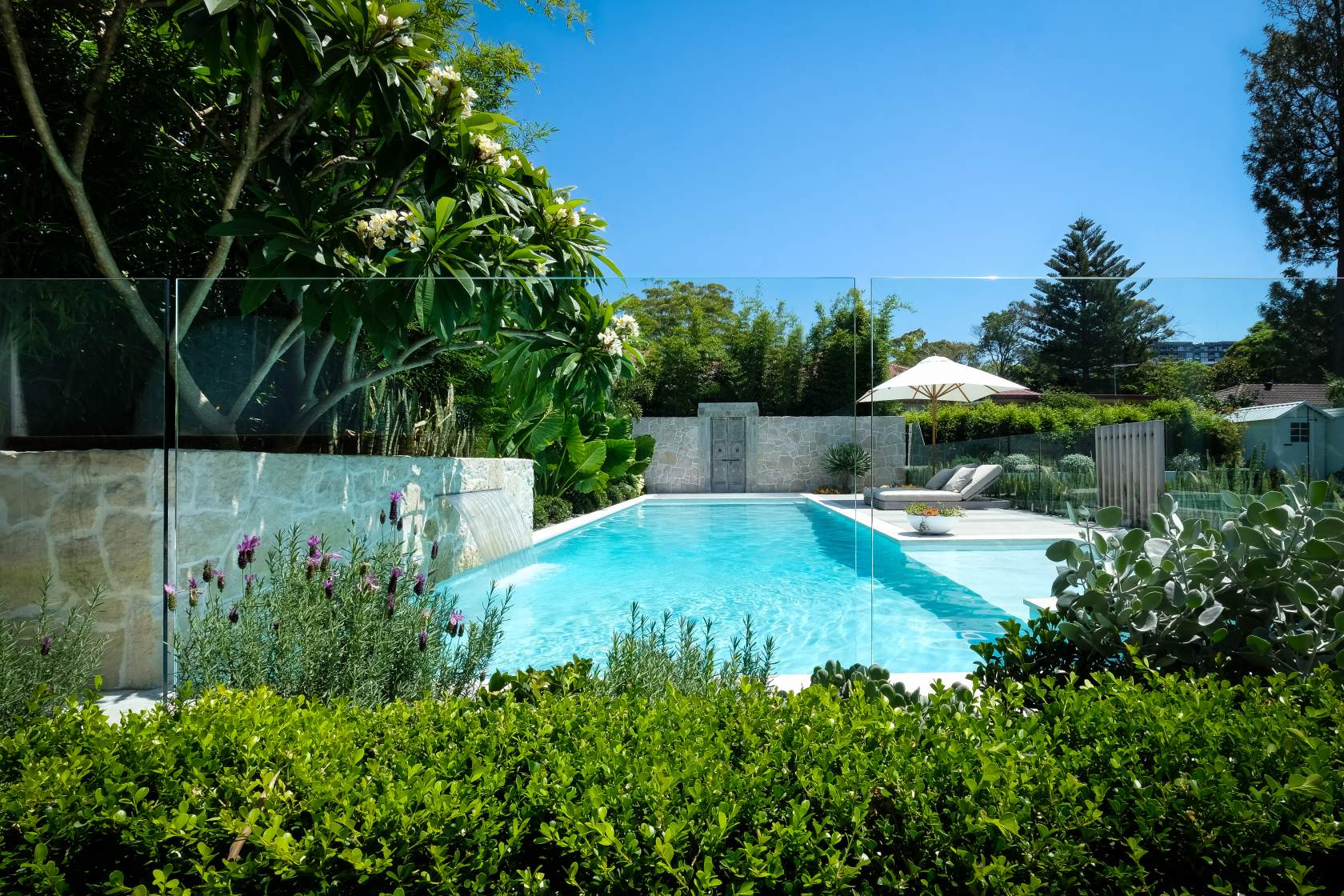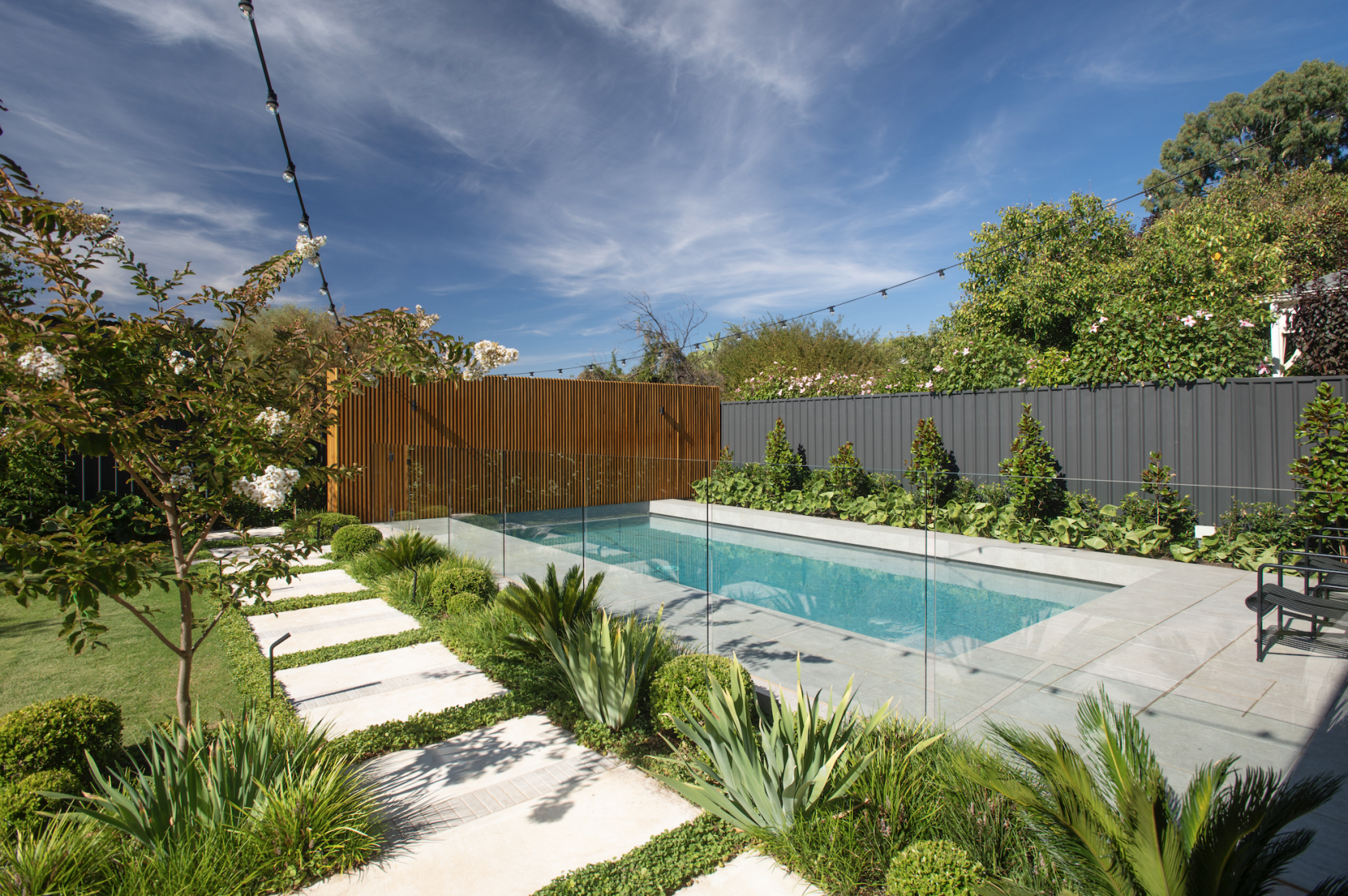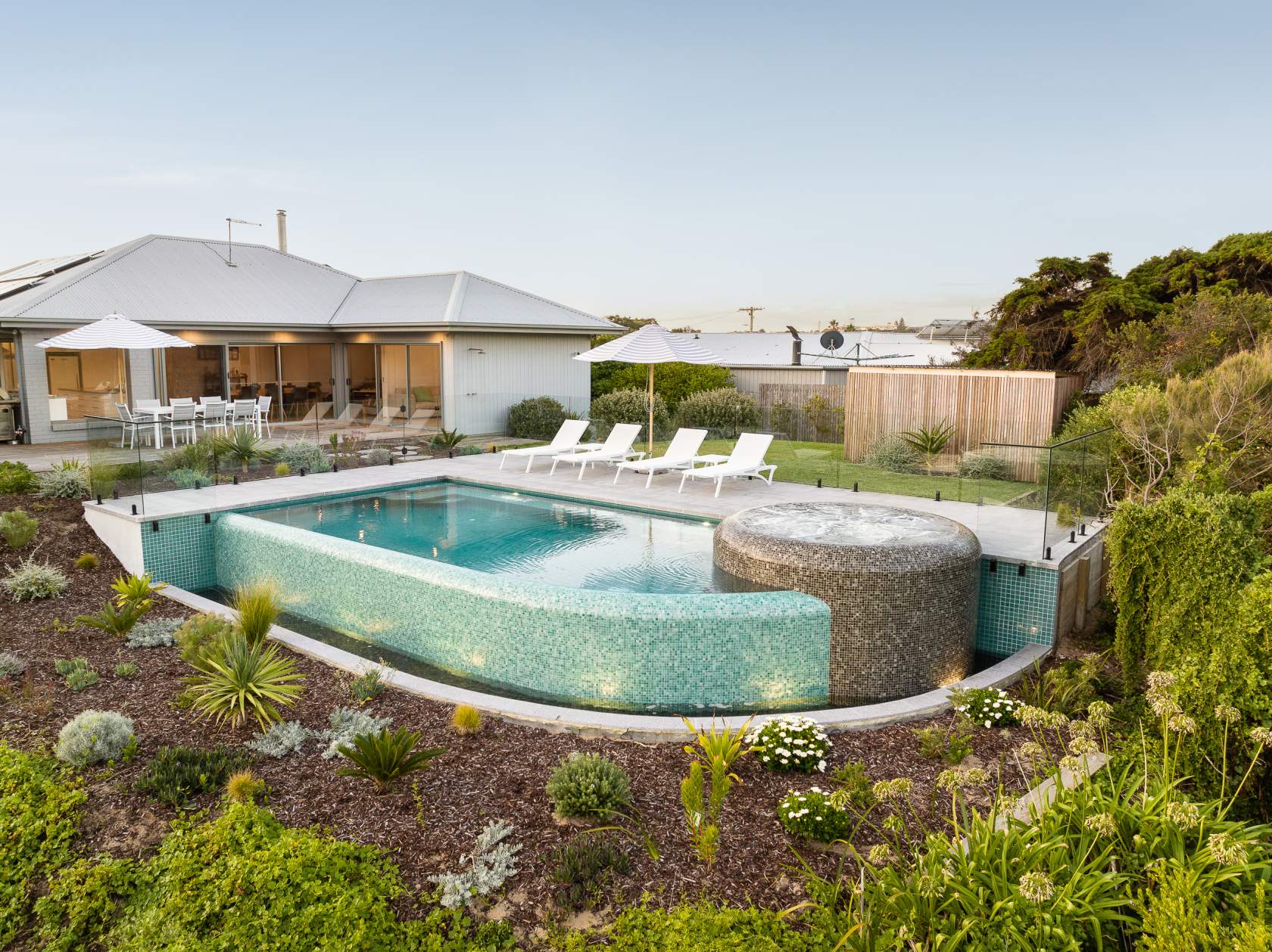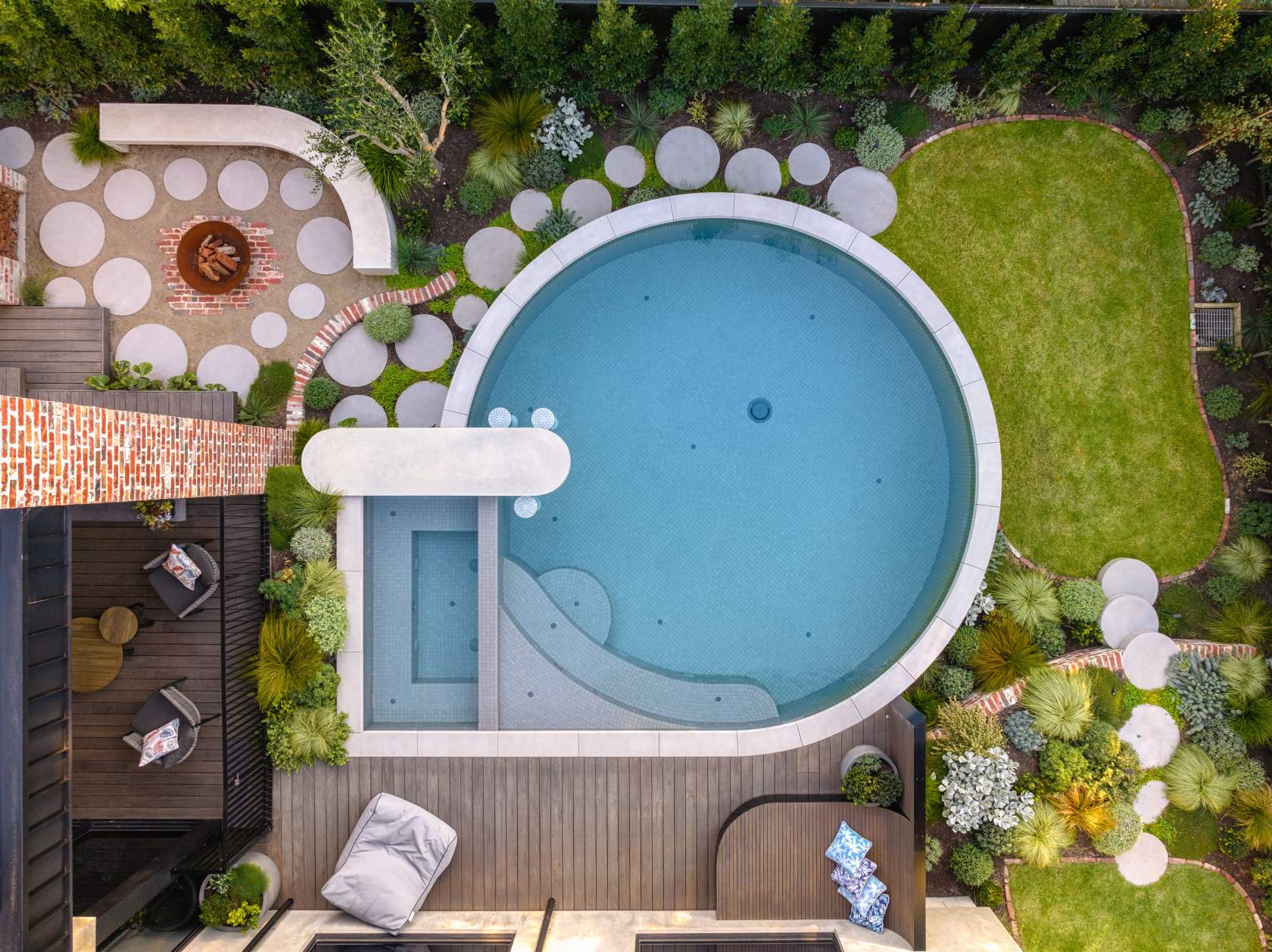 Landscape Design
Embarking on your journey to craft the perfect outdoor living space? Commencing with a Landscape Designer is your ideal starting point. Their expertise and vision can transform your outdoor area into a harmonious extension of your home and lifestyle.
The journey typically commences with an Initial consultation, a vital step where the landscape designer delves into your needs and preferences. Following this, you can anticipate the delivery of Design Concepts, which may include mood boards to visualise the design direction. Finally, the process culminates in a comprehensive Design Brief. This essential document serves as the roadmap for your project, encompassing critical elements such as pool placement, lighting, the creation of inviting alfresco spaces, consideration of site levels, precise planting selections, and construction specifications.
With a Landscape Designer guiding your project, your outdoor oasis will evolve with precision and a clear plan, ensuring it perfectly encapsulates your unique vision and lifestyle.