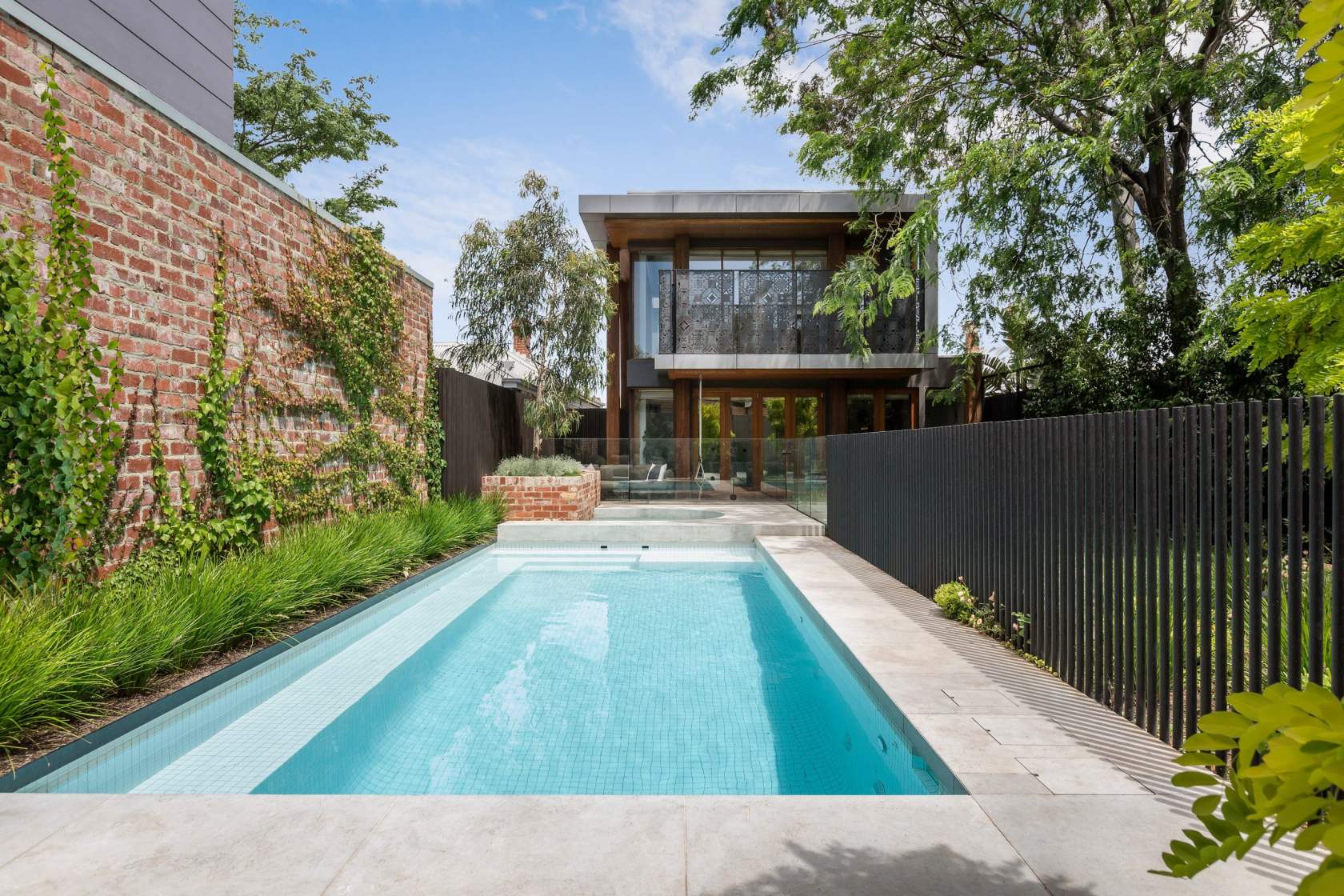 Concrete Swimming Pools
What Are The Benefits Of A Concrete Pool?
The primary advantage of concrete pools lies in their limitless design options. They can seamlessly blend with your property's architecture and landscaping due to their strength and versatility. Concrete pools can be installed on various terrains, and even integrated with your house's foundation. They're ideal for indoor and indoor-outdoor pool setups. Concrete pools offer custom features like deep ends, shallow areas, wading sections, diving spots, seating, rockeries, beach areas, level decks, and vanishing edges. The construction process involves excavation, steel reinforcement, and concrete application for a durable structure. A well-designed concrete pool enhances your property's value and provides a lasting oasis for relaxation with loved ones.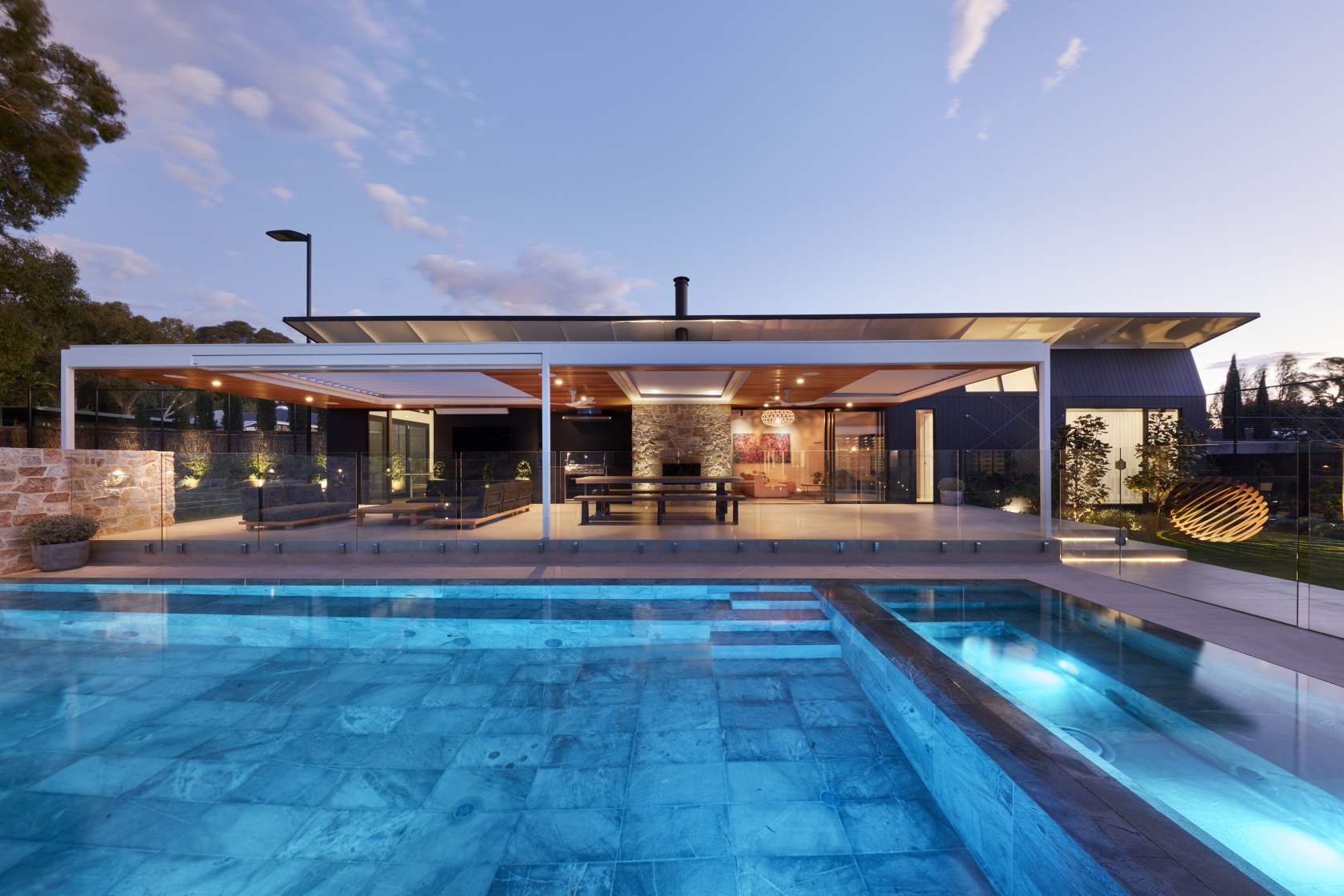 What Are The Types Of Concrete Pool Finishes?
There's a huge array of choice when choosing an interior finish for your pool including plaster, tile and aggregate all of which come in a vast choice of texture and colour.  The interior finish of a pool can elevate the aesthetic design to another level but considerations like budget, durability and maintenance requirements should all be carefully considered. 
Builders can finish a concrete pool in many ways including;
Tiled: A pricier and time-intensive option, fully tiled pools are renowned for their durability and longevity. With proper maintenance and water chemistry, tiles won't need replacement. They lend a luxurious, glossy, and reflective look, with a wide selection of materials and colors.
Plaster Finish: Comprising concrete, sand, and water, a plaster finish offers a budget-friendly, smooth surface. It's easy to install and comes in various colors, requiring regular maintenance.
Rendered Pebble: Combining 1mm to 2mm stone pebbles with cement, this finish offers a limited color range of 4 to 5 base colors.
Rendered Glass Bead: Featuring 1mm to 2mm glass beads, this finish offers a wide range of colors, with the possibility of up to 100% glass interior.
Epoxy Resin Paints: Ideal for older and new pools, epoxy resin paints provide a luxurious finish. They can be applied over various surfaces, including cement render, fiberglass, pebblecrete, marblesheen, and previously painted epoxies.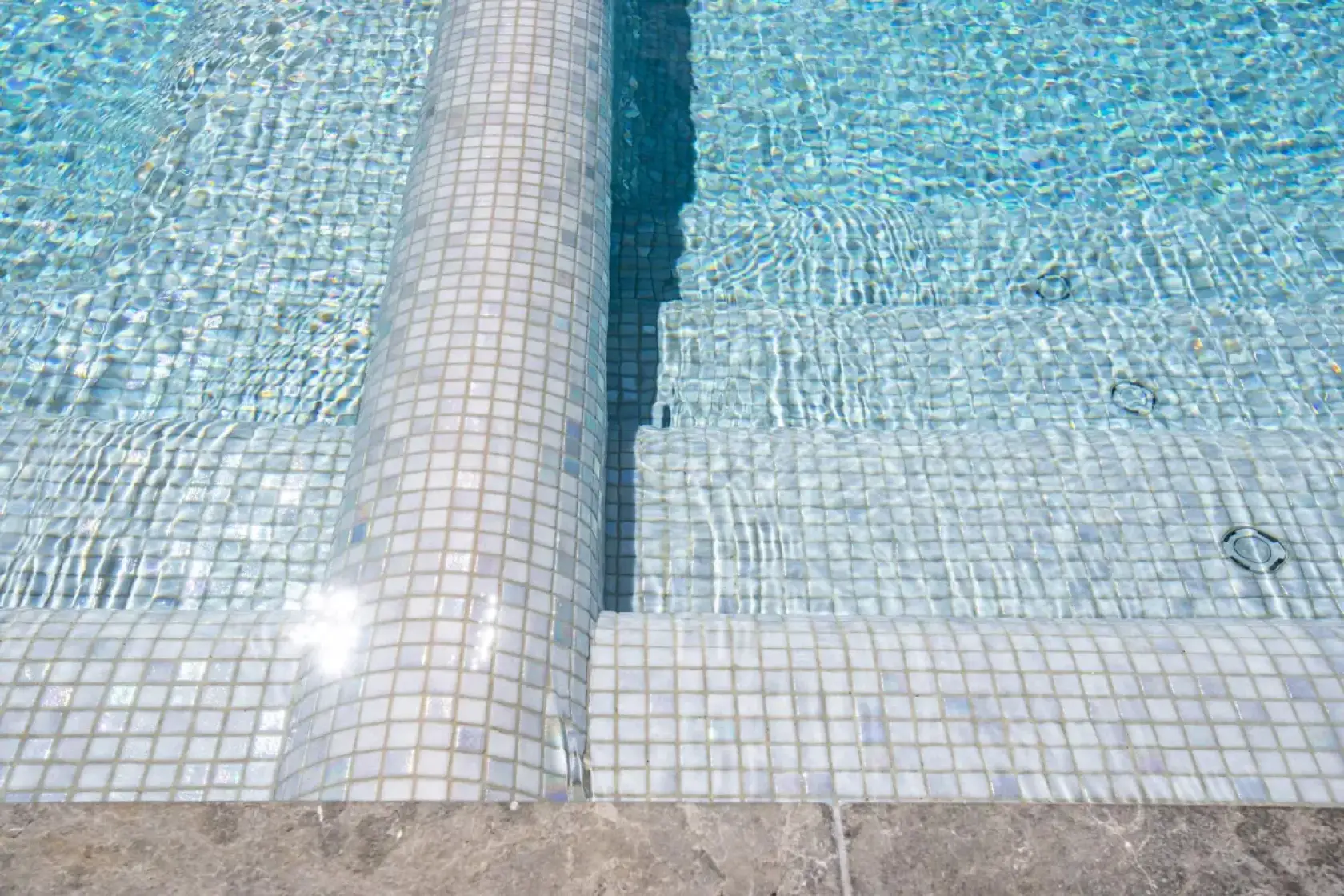 How Much Will A Concrete Pool Cost?
A concrete pool can start from as little as $30,000 and go as high as several hundred thousand dollars. This all depends on the design and other complexities, such as material, finish, and labour. As a standard practice, most pool builders will have a 'lineal metre price' to cost the project. This means that they price the pool based on the total area of the completed project.  This rate is a good gauge for clients. You can use it to make comparisons between builders on the basic pool structure.
Concrete swimming pools may cost a lot to build, but it pays off. Consider the low maintenance and long lifespan of a concrete pool. You can see how they become a wise financial choice in the long term.
Where To Buy A Concrete Pool
If you are looking for a swimming pool you can build to last, look no further than a reinforced concrete pool. With full customisation available, you are sure to find one that suits your backyard. 
Contact your local pool builder today to get started on designing your dream pool! Looking for a reputable builder? Find a member of the Swimming Pool and Spa Association. Check out our 'Find a provider' tab.