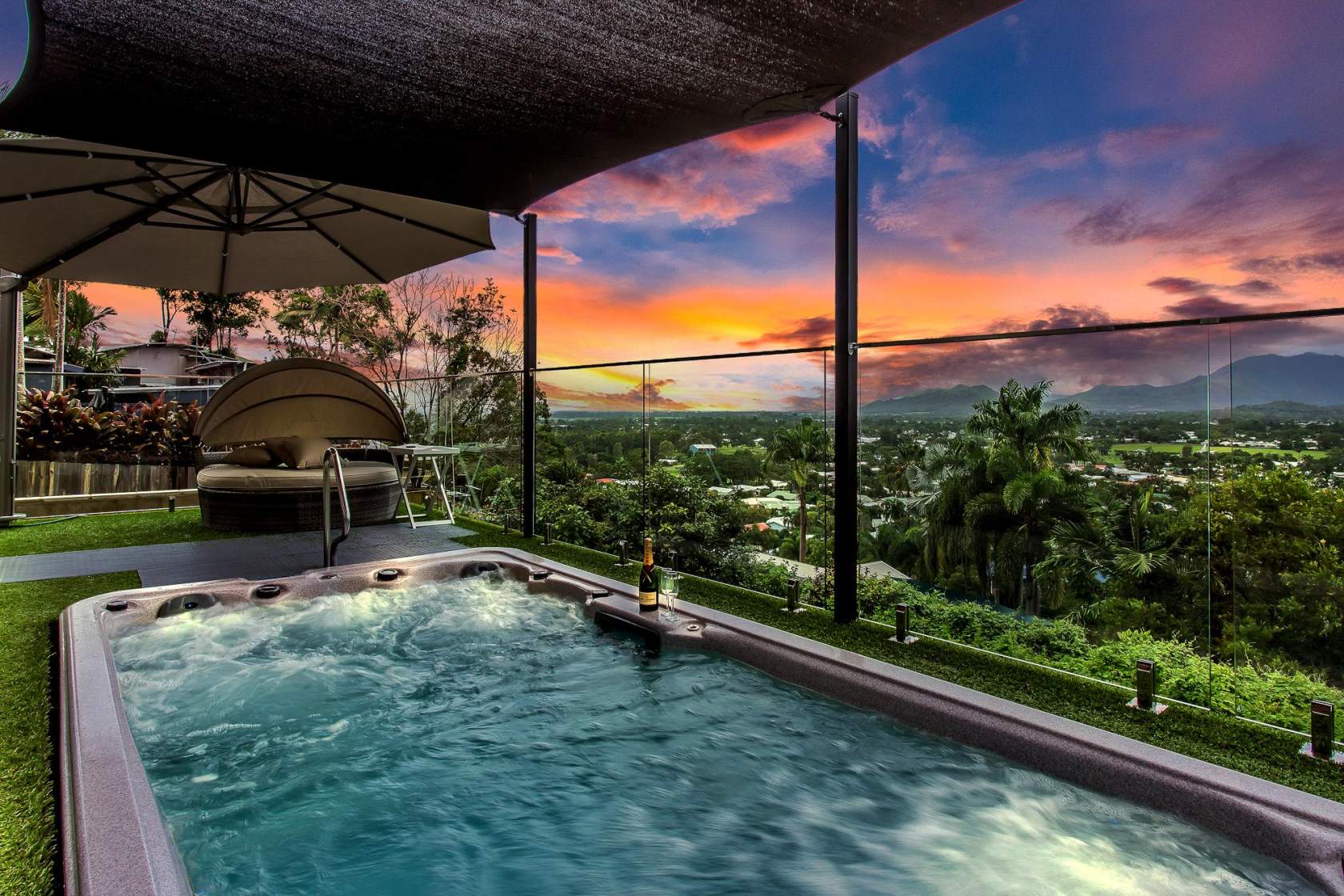 Experience the ultra-balanced heating power and efficiency
Who says you can't have the best of both worlds? You can tell them that they are wrong with the Pentair UltraTemp HXi Inverter Heat Pump. The epitome of harmony, the UltraTemp HXi delivers the optimal balance of heating power and efficiency by using just a fraction of the energy required to generate the same amount of heat. It's simple...just select the temperature you desire on a crystal clear, full-colour LCD display, with easy-to-follow icons and messages, and the UltraTemp's onboard AI will do the work for you.
A cost-effective opportunity
When you consider constantly rising energy costs, the time has never been better to invest in an energy-efficient heat pump for your swimming pool. So, how much can you save? Under optimal conditions, the UltraTemp HXi's heat pump uses just $1 worth of electricity to produce $14 worth of heat generated using other methods, like gas or electric element heaters. How? The UltraTemp HXi's heat pump offers the best in class in terms of efficiency and COP (coefficient of performance) ratings, thanks to its ability to transfer heat from the air into the pool to heat water directly — using only a fraction of the required energy! In addition, the heat pump's variable speed compressors and (full inverter) fan motors operate at a reduced speed when full power is not required, cutting not just noise, but electricity costs as well.
Convenience
Everyone wants a convenient life and the UltraTemp HXi will help you achieve just that. The unit's self-diagnostic software carries out continuous monitoring, while the automatic defrost senses temperatures to prevent the heat pump from freezing, allowing the UltraTemp HXi to operate effectively even in lower temperatures. That means you're free to sit back and relax in your warm and tranquil pool and spa, even in the winter chill. The UltraTemp HXi is the perfect companion to the Pentair IntelliCentre Pool and Spa Control System or the Pentair EasyTouch PNP Pool and Spa Control System — allowing you to manage the heat pump control system that administers all pool and spa operations and features with a simple touch of your fingertip. The system's easy barrel union plumbing connections and thermostatic expansion valve used to control water flow and optimise efficiency over a wider operating temperature range means you are free to enjoy leisuretime in your own backyard paradise.
The benefits
Power and efficiency: The inverter compressor gives you the power to heat up water and the efficiency to maintain that heat. Quiet operation: The UltraTemp HXi heat pump has a 'silent mode', which slows the variable speed DV fan, reducing noise for whisper quiet operation. Ease of use: The unit's crystal clear LCD touchscreen interface in full colour makes it easy to see, set up and operate using clear and simple graphic icons and messages. Durability: The UltraTemp HXi heat pump is housed in a UV-resistant and rustproof thermoplastic case designed for harsh Australian conditions. Cost effective: The UltraTemp HXi offers reduced electricity costs and decreased ongoing maintenance costs.
Pentair Eco Select
The UltraTemp HXi follows the Pentair three 'S's — smart, sustainable solutions. For life. The UltraTemp HXi uses EPA-recognised environmentally safe, non ozone depleting R32 refrigerant, which has allowed the pump to be branded as an Eco Select product for environmental responsibility. It also includes a 100% titanium heat exchanger, ensuring corrosion free performance for extra long life and value, complete with a market leading warranty. Don't wait and miss the chance to relax in a warm pool this winter. Get yourself an UltraTemp HXi and join us as we strive to provide greener choices as the global leader in pool and spa manufacturing. Embrace an eco-friendly and user-orientated poolscape.