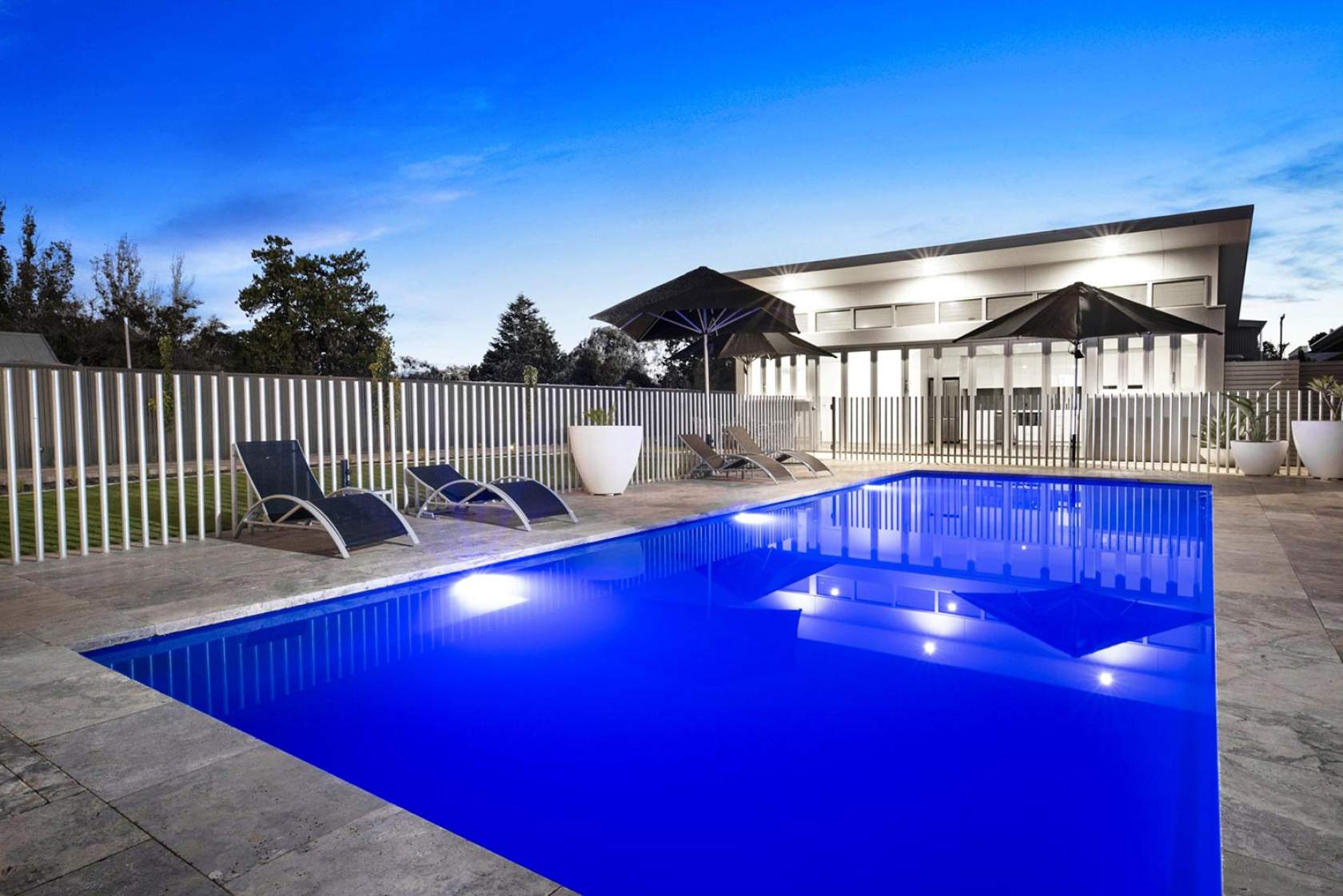 Fencing that's ahead of the curve
When determining which fencing product is best for an application, most can agree that the smartest buy should masterfully blend form and system durability. But with hundreds of fencing products flooding today's marketplace, building professionals have a tough decision to make. Which option will meet aesthetic goals? Which system fits within budget constraints? And, of course, which solution will perform the best over time?
When it comes to performance, there are two longstanding challenges that fencing manufacturers have faced in the industry: 1) Difficulties with using standard off-the-shelf panels on sloped grounds, and 2) the inability to supply a long warranty period for steel and aluminium products installed in challenging environments.
Challenge #1: off-the-shelf fencing panels on sloped grounds
When the ground of an application has dips and rises, installing a fence becomes unnecessarily difficult. This approach will result in an uneven gap along the bottom of the fence.  Not only can this look unprofessional, but it also might not contain pets or keep children away from the edge of a pool as intended.
Challenge #2: shorter warranty periods
Damage ensued by heavy use, inclement weather or even wet pool surroundings can wreak havoc on a system. For this reason, manufacturers have typically not been able to guarantee anything over a five-year warranty — leading to increased field failures and more maintenance in the short-term.
Innovation driven solutions
To address these concerns, manufacturers are beginning to offer fencing solutions that not only enhance system durability and elegance, but also deliver in the field long term. For example, upgraded rackable fencing systems are stealing the show in poolside applications with uneven terrain, thanks to their game-changing adjustability. Picture this: prefabricated fence panels designed to adjust out of square to assume the shape of a parallelogram. This allows the top and bottom rails of the fence to run parallel to the grade while the vertical pickets remain plumb and visually vertical.  Not to mention, fast and simple bracket designs optimize installation time.
What's more, these newer steel and aluminium rackable systems are virtually maintenance-free, thanks to a textured coating that serves as protection for weathering the outdoor elements. The special coating partners with updated hinge technologies to allow adjustability without metal on metal.  This ensures no metal fatigue or compromising of the powder coat. The combination of these innovations allows some manufacturers to guarantee an unprecedented 20-year warranty.