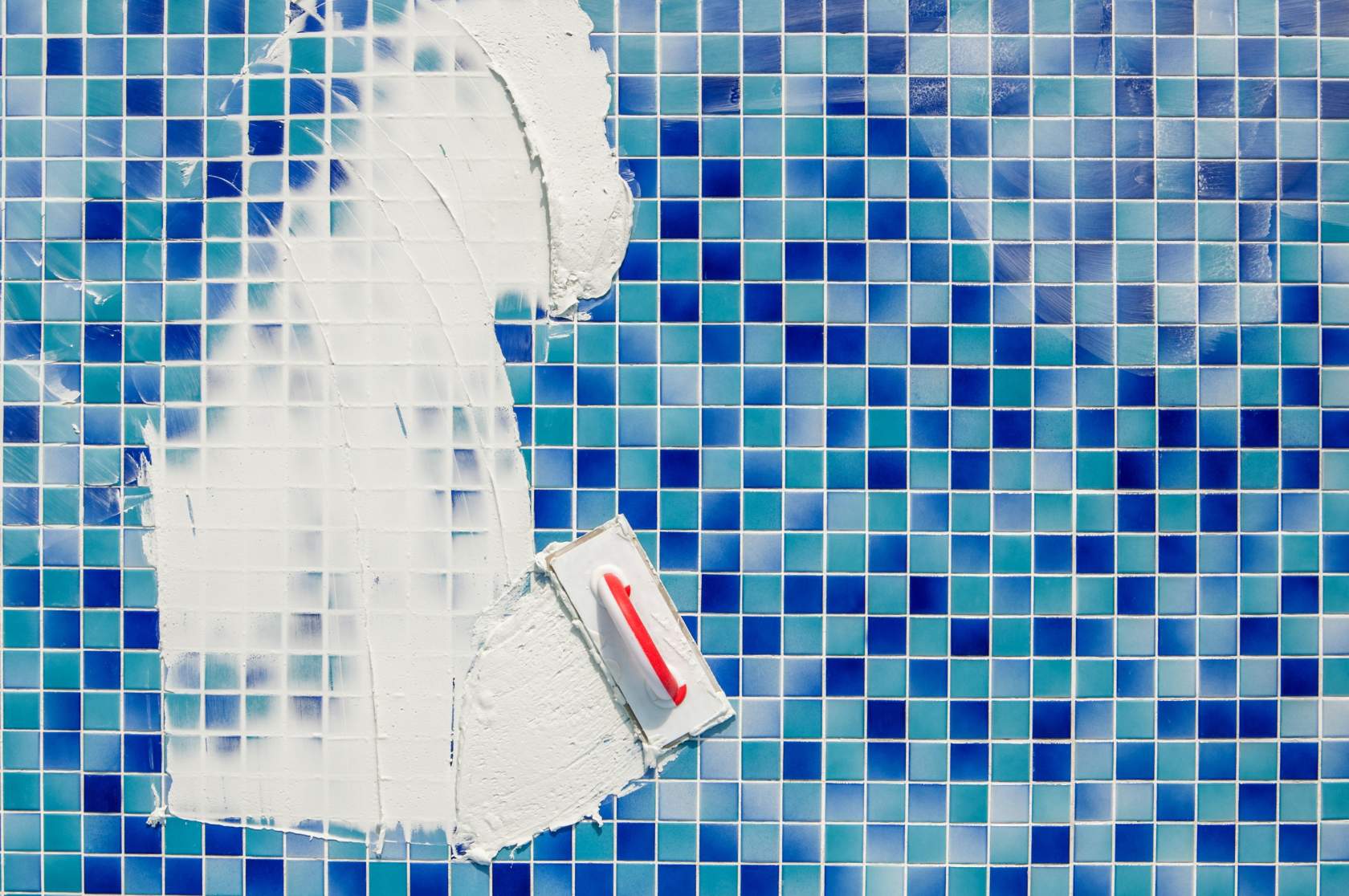 Resurfacing your Pool
Everything old is new again
Does your concrete pool need a facelift?
It happens to the best of us. A fine line here, a bit of discolouration there, the effects of aging are inescapable – and the same applies to your concrete swimming pool. So, how do you know when it's time to resurface and what should you do about it?
Just like us, no swimming pool or spa can escape the effects of aging forever. Unavoidable exposure to sun and chemicals eventually shows when it comes to your pool's interior surface. In the Summer 2021 edition of Pool & Spa, we explained what to do when your fibreglass pool has seen better days. If you need specific advice on fibreglass pools, you can find past issues of the magazine on the poolspalife.com.au website. In this issue, we're taking a look at a slightly different beast – concrete swimming pool constructions.  
Signs your pool needs resurfacing…and what to do about it
As a concrete pool ages, you may start to see cracks, chips and discolouration. If your pool is leaking, if it is hard to remove stains or the texture has become uneven, it's time to act.
The first thing to do is speak with a pool resurfacing professional – this is not a job you want to take on yourself. There are a range of available resurfacing materials, each with their own specific set of characteristics that make the more or less suited to your application.  
Resurfacing material options
As with many other industries, technology advances keep delivering improvements in pool interior finishes. The best solution for your specific application depends on many variables, which is why you need expert advice. Some general information on available options follows.
Plaster
Plaster is a simple and cost-effective option. It is also one of the least durable choices and doesn't perform that well in high-use areas like stairs and swim outs.
Pool paint
Another economical option, pool painting is usually only a cosmetic, short-term fix. It won't address the underlying problems, which means you are just delaying the inevitable.
Aggregate
Aggregate choices range from the familiar pebblecrete to newer options that incorporate reflective materials for a shimmer finish or light-coloured cement flecked with brilliant coloured stone, offering a multitude of design choices.
Tile
Tiles offer a huge array of design options, with virtually endless colour, size and pattern choices available. Of course, that flexibility comes with a price tag – tiling is one of the more expensive pool resurfacing options. It's also one of the easiest to clean.
Fibreglass
Fibreglass is a popular resurfacing material because it delivers a smooth, stain resistant finish and is relatively quick to apply.
What to expect
Once you engage a professional and decide on your finish, you're ready to roll. Of course, they'll give you a complete project timeframe and outline the steps required. Timing is weather dependent and also affected by the surface choice, but you expect it to take at least a week and possibly two. You can also bank on the following general steps.
Clear the area – before the team arrives, remove all furniture and other loose items, like potted plants. Talk to your professional about protection for other areas beyond the outer perimeter of the pool, as things can get messy.

Draining the pool – this job obviously means the pool needs to be emptied. You won't need to do it, but you should ensure that all your equipment is in working order before the water is removed. Check that lighting, circulation and skimmers are all operational while the pool is still full.

Patching and preparation – your chosen pool surfacing professional will remove damaged surface materials and start preparing for the new application.

Tiling, coping and masonry – waterline tiling, coping and masonry details are taken care of at this stage.

Plumbing and sealing – ensures that your pool is watertight.

Surface application and additional required washes – some material choices might call for application of an extra wash as part of the process.

Cleanup, fill and initial water treatment – in the first week, your 'new' pool will require monitoring, as the curing process occurs. Your resurfacing professional will provide all the information you need to carry out appropriate water treatment and how to monitor.
Resurfacing your pool is a great way to give it a lift. A design change will not deliver a completely new look, you'll also end up with a smoother surface finish that is easier to clean and resistant to algae, stains and discolouration.
Don't' forget, if you want expert advice on the best options for your pool, speak with a SPASA member.