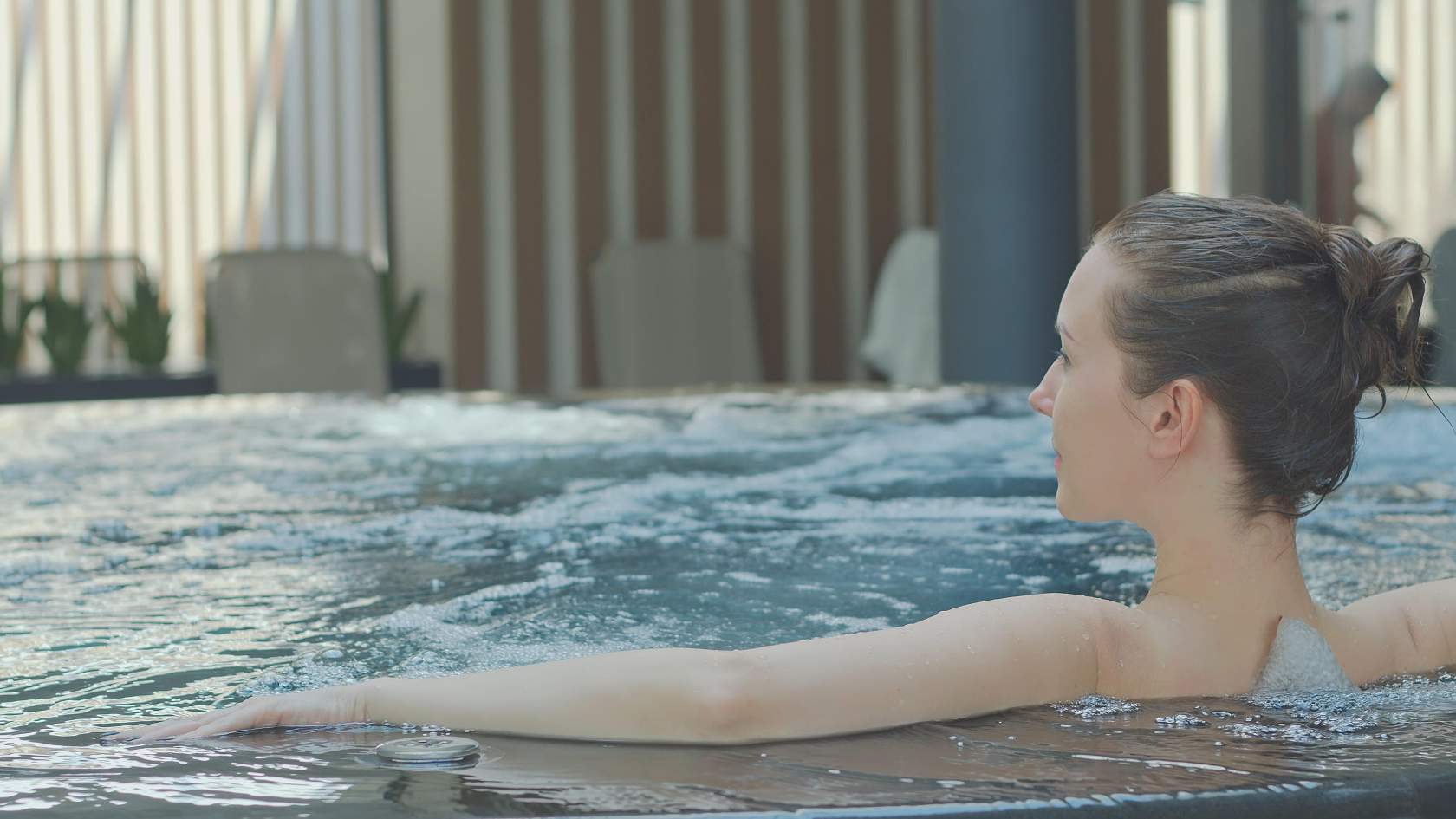 Spice it up - Take your spa to the next level
Some people will tell you summer is for swimming but, as any spa owner knows, it's pretty hard to beat sinking into those warm bubbles on a cool winter's night. Melting into the water after a hard week at work or a tough game of footy on a Saturday arvo is about as good as it gets. But what if you could improve upon perfection?
 Once you move beyond the excitement of installing a spa – checking out designs and deciding which size, style and colour suits your lifestyle – you can take time to relax, enjoy and contemplate what additional elements could deliver an even better result. Whether you've opted for an inground swim spa, hot tub or spa pool, customisation options don't end with the installation. Read on for some fabulous inground spa add-on ideas – from practical to beautiful, these optional extras are guaranteed to make a splash.   
Clever covers
An uncovered spa is just inviting trouble – and costing you money. Spa covers keep leaf litter and other debris out of the water, while preventing evaporation.  When water evaporates from your spa, it takes out chemicals like the sanitiser you add to keep the water clean. By using a cover, you'll prevent excessive evaporation and trap in heat, helping you save on both water energy costs.
Today's spa covers are available in a huge range of styles, materials, sizes and shapes to suit every budget. Hop on to the poolspalife.com.au website to find a provider who can guide you to the best option for your spa.
Capable cleaners
If you've got an inground swim spa and find maintenance a bit of a chore, why not invest in a robotic cleaner? Many available models feature timers and routines that mean you can just set and forget, while others can be controlled via a smart phone app, so you don't even need to be at home.
Robotic cleaners not only vacuum material from the spa floor, but also scrub all surfaces, saving you time and energy when it comes to ongoing maintenance. If the idea of kicking back, relaxing and letting your robot underling do all the work has its appeal, it might be time to think about investing.
Magic minerals
You've heard about mineral pools, but did you know you can also enjoy the benefits of revitalising minerals in your spa? Elements like magnesium and potassium can have a relaxing effect on sore and tired muscles, softening the water and soothing sensitive skin while creating a relaxing and rejuvenating soak that all but guarantees a superior night's sleep.
Before you reach for the Epsom salts however, it's important to understand that you should never add any minerals or chemicals to your spa water that are not specifically intended for that purpose.
That means only using mineral products that have been designed for use in spas. Mineral products designed for swimming pools are not suitable, as the mineral blend ratio may be harmful to spa components. Some mineral products may also be unsuitable for use in conjunction with your spa's sanitiser product.
Don't risk unnecessary damage or problems further down the track. Speak with an SPASA accredited pool and spa technician for clear guidance or find a provider on the poolspalife.com.au website.
Let there be light
Lighting is one of the simplest ways to create some drama – take your spa from a quiet relaxing space to a happening nightspot with the addition of some cleverly-placed light fittings. Highlight surrounding features or set the entire spa aglow with colour changing lighting that completely transforms the space to suit every mood and occasion.
If safety is a concern – and, of course, it should be – add garden lighting that marks a clear path to and from the house. Install a few bollards near the spa itself to ensure you won't lose sight of drinks, snacks and fellow spa-goers while you relax after dark.
When planning the design, make sure light fittings are positioned to provide a good amount of illumination without blinding anyone approaching or sitting in the spa or surrounding areas.
Fabulous features
A breathtaking water feature is sure to get your guests talking. Available in an endless array of styles, popular options include waterfalls and fountains, which look particularly impressive when combined with lighting to dramatic effect.
The style of water feature you choose will dictate the change to the space – a soft flowing waterfall suggests tranquility and relaxation, while jets and fountains are a little more energetic and likely to get the party going.
No matter what you decide to do, your inground spa is sure to give you and your family years of pleasure, as well as adding value to your property. For expert advice on how you can get even more enjoyment from your investment, speak with a pool and spa industry professional who can offer the experience and expertise needed to guide your decision. Check out the poolspalife.com.au website for more information.