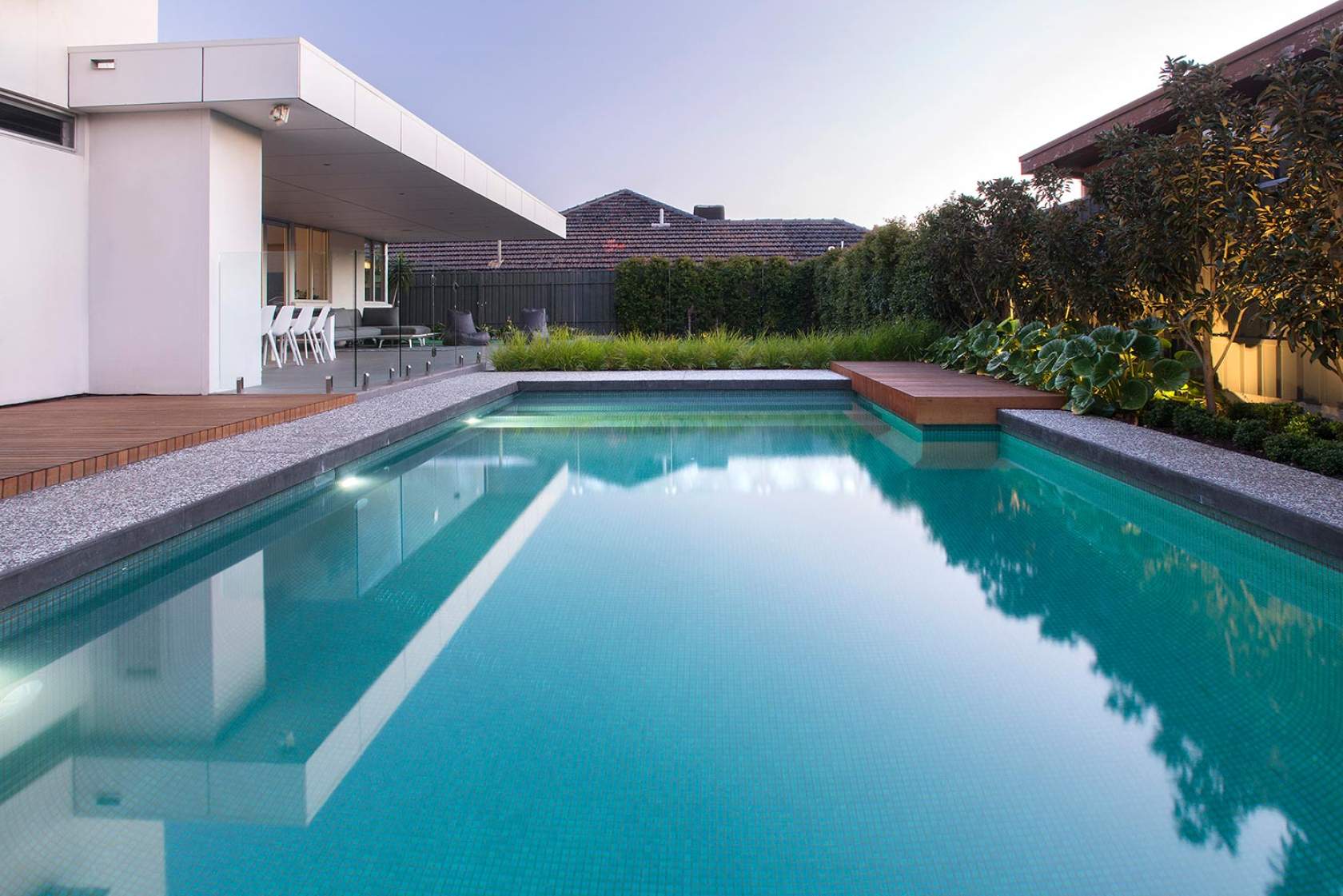 Plants & pools
Your swimming pool, spa and surrounding outdoor areas are a natural extension of your home, with design and style influenced by your individual taste. That means there are no hard-and-fast rules about poolside plant choices, but there are definitely a few things you should think about when pondering landscape design.
From an aesthetic standpoint you'll want plants that suit the overall style, but it takes more than good looks to create an inviting oasis. Whether you decide to work with a gardener or landscape designer or take control of the project yourself, the key to success is a bit of research and some thoughtful planning before you dig in.
Debris
There's nothing as beautiful as a Jacaranda in full bloom — unless it's beside your pool. Think about the typical annual drop cycle of proposed plants, as leaves, twigs, cones, flowers and other debris can quickly rule your life. You'll spend days by the pool sweeping, rather than swimming, and will soon realise the joys of a clogged filter. While all trees — evergreens included — shed leaves, some are messier than others. Think about likely pruning requirements for shrubs and hedge plants as well, as you don't want a pool full of leaves every time the gardener visits.
Safety
Plants with spiky or prickly leaves can add a bit of drama... literally. While simple and stylish forms like cacti and spear- or sword-shaped foliage can be visually arresting, they're probably not the best choice poolside — particularly when there are kids around. It's also a good idea to avoid plants that attract bees and other stinging insects.
Environment
Location is obviously an important consideration. You'll need to identify hardy, tolerant plants that can survive in your chosen location. Plants should match prevailing conditions including:
Sun exposure and winds — including regionally specific elements like increased salt air in coastal regions.

Soil conditions — don't expect an English garden to thrive in sandy soil.

Chemicals and salt — your pool sanitiser and other chemicals have an impact. While most plants can tolerate a splash or two of salt or chlorinated water, water pooling around the base of the plant will cause issues.

Fencing — take care when planting beside glass fencing, as more delicate plants may not handle the sun exposure including reflection and heat.

Think underground — what happens under the earth is important, as you don't want invasive root systems causing unseen havoc and requiring costly repairs.
A beautifully cultivated garden is one of the easiest ways to pimp up your pool, tie all of your design elements together and create a relaxing space. Doing a little homework before you start can save you from trouble down the track, so it's a worthwhile exercise. If you still aren't sure, chat with a professional landscaper, or speak with staff at your local garden centre for more advice.