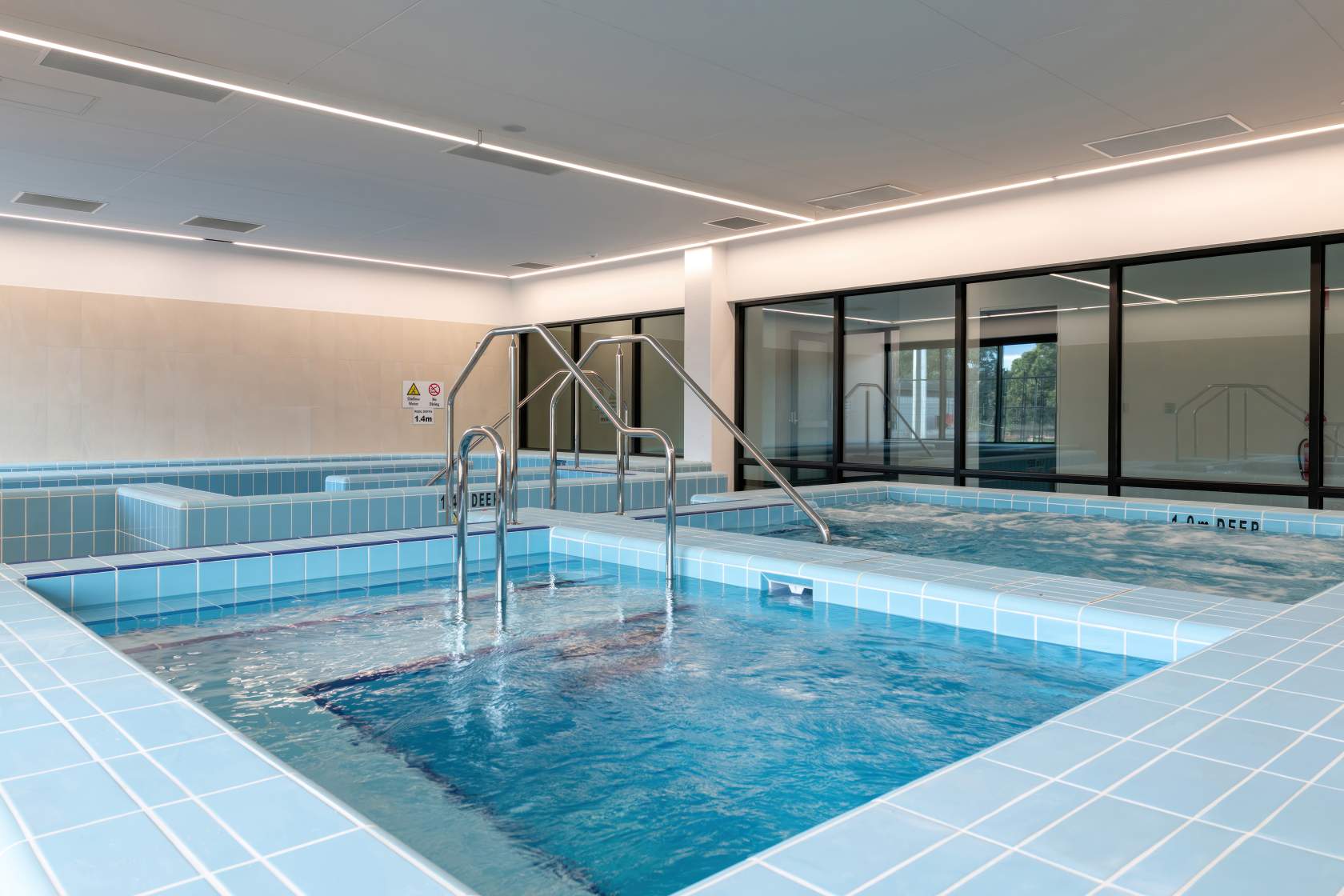 The Home of the Matilda's Features World Class Aquatic Facilities
Game Changer for Australian Football: The Home of the Matilda's Features World Class Aquatic Facilities
Completed in June 2023 just in time for the recent FIFA Women's World Cup, The Home of the Matilda's is a world class facility part of La Trobe University Sports Park expansion in Bundoora, Victoria. 
Designed by leading female architects with an objective to promote and elevate women in sport, the precinct features two state-of-the-art hybrid turf pitches, two FIFA-grade synthetic pitches (with another to be constructed later this year), high-performance gym, sports science centre, twelve change rooms and an aquatic area.
The Home of The Matilda's represents the largest-ever government investment in an Australia-specific football project.   With recent football fever sweeping the nation and propelling women's football into the stratosphere, it's highlighted a lack of investment in local sports facilities for women. 
Following a swell of support from the public, the federal government has committed to injecting $200 million of funding into the upgrade of local facilities, particularly around women's changing rooms.  The Bundoora project will set a new benchmark for investment in women's sport as Victoria aims to achieve gender equity in football by 2027.
The aquatic facilities at the Home of the Matilda's has been created by multi award-winning builder Aloha Pools, under FMG's aquatic engineering design.  An elite-level recovery and wet area featuring three distinct bodies of water: hot and cold plunge pools, and an 'Endless River' recovery pool equipped with swimming jets, the aquatic space plays a key role in optimising training, performance and accelerating post workout recovery for professional athletes.
 Heated to 28 degrees, the River Pool is used for resistance training with dynamic, high-velocity end jets supplied by equipment manufacturer Pentair.  This patented technology generates a robust river current that propels athletes through rigorous training regimens. 
 The pool spa is heated at 34 degrees soothing and relaxing athletes post workout and the cold plunge pool is set at a brisk 10 degrees celsius aimed at speeding up the body's recovery after a tough workout.
 The pool plays a critical physiological role in sport to improve mobility, flexibility and for pain management with water being a supportive and comfortable environment to reduce swelling, inflammation and bruising.  In addition, water also provides immense psychological benefits for its calming and relaxing benefits.
 With the right temperature, equipment and a bit of creativity, a similar environment can be replicated at home with your backyard pool or spa.  Perfect for relieving aching muscles post workout or sports session, your pool and spa can be used throughout the winter keeping the family fit and occupied throughout the year.  It's a win-win all round so you are getting the most out of your investment!

Read our Swim Spa Exercises here and create your own at-home hydrotherapy centre  - Swim Spa Exercises To Get Fit (poolspalife.com.au).
 home of the matildas video